On May 24, the Class of 2017 will finally walk the stage at graduation and depart from their experiences from the last four years. They will look back and cherish every football game, Homecoming, Prom, and pep assembly as they leave behind everything... Read more »
Staff Profile
Brianna Mayes
Editor
Brianna enjoys working at her job as a tutor and drinking coffee. In the future, she wants to be a teacher.
Read all stories written by Brianna Mayes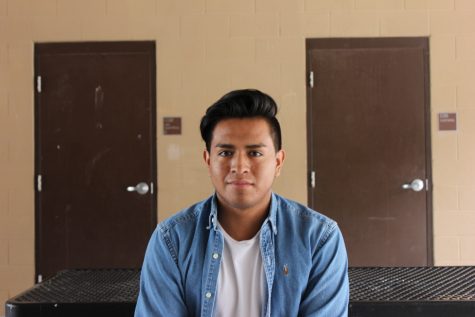 Ricardo Garduno
Writer
I am a Journalism 1 student. My hobbies consist of going to the gym and creating stories through film. I would like to attend a university, but I want to be a baller when I grow up.
Presley Goucher, Writer
On September 26, Presidential Candidates  Hillary Clinton and Donald Trump joined together in the first of three debates held at Hofstra University in New York. With an estimated 100 million people to have watched the deba... Read More »
September 30, 2016 • 0 comments
View All »
Krysyan Edler, Writer
Colin Kaepernick, a quarterback for the San Francisco 49ers, created a national stir August 26 in Santa Clara, California by sitting during the National Anthem for the pas... Read More »
September 20, 2016 • 0 comments
View All »
Sports Scores
Friday, September 30

Varsity Football

Verrado 14 - Deer Valley 21 (OT)

Monday, September 26

Varsity Volleyball

Verrado 3 - Aguafria 1