Extended Learning Opportunity: Useful or a Waste of Time?
Since the 2016-2017 school year has been back in action for several weeks now, students have gotten the chance to fully experience the new Extended Learning Opportunity that Verrado has recently added to the schedule.
Extended Learning Opportunity is an additional forty minutes every Wednesday created to give students the chance to get caught up and extra help in any classes needed.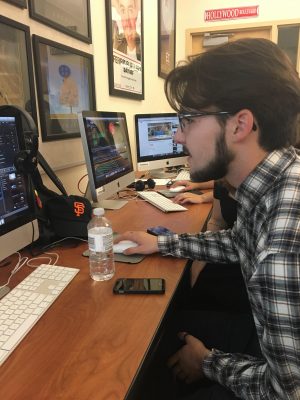 Are students and teachers finding this time to be useful, or a waste of time?
"I really like Extended Learning Opportunity because it gives me a chance to work on things at school that I wouldn't normally have time to do," says senior, Payton Alexander. "It's a great way to give us extra help at a convenient time when all of our teachers are available."
Likewise, senior, Jacob Busby-Smith, agrees that this addition has been beneficial to the students of Verrado.
"I'd say Extended Learning Opportunity is best for when you have projects to do and need a little extra time," says Jacob.
While many feel like this opportunity is beneficial in the success of the students, others feel there may be some flaws.
"I do see the benefits in Extended Learning Opportunity for those who truly need it and take advantage of the time," said spanish teacher, Mrs. Garcia. "However, I often find most of my advisory class not using the time and end up sitting in my class for forty minutes with nothing to do, which I don't think is a productive use of time."
Obviously this opportunity seems to have many benefits that the students of Verrado have already seen, while still having some flaws. Fortunately, this is Verrado's first year trying Extended Learning Opportunity, which gives lots of room for improvement with the many years to come.