Cafe 25:35 – A Delicious and Welcoming Restaurant for All
BUCKEYE – Cafe 25:35, located on 409 East, is a small family owned cafe in Old Buckeye. It is run by the Youngker family and has been open for about four years.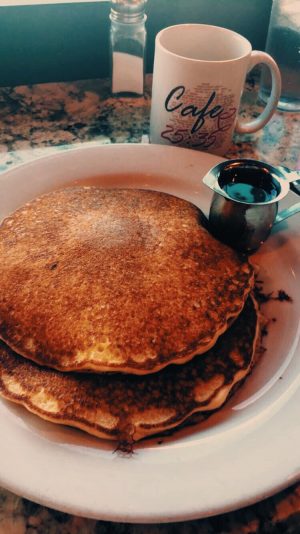 Breakfast is served from 6:00 a.m. to 10:00 a.m. and lunch from 10:00 a.m. to 2:00 p.m., Monday through Saturday. With a large variety of options, it is a fantastic place to go eat with family and friends, or even alone!
It has a very cozy and inviting feel the moment you walk through the doors; the waiters and waitresses all greet everyone with a smile.
Emily Youngker, a waitress (and the owner's daughter), has been working with her father since the Cafe has been open. The name 'Cafe 25:35' comes from the Bible verse; Matthew 25:35.
According to The Bible, the verse says "I was hungry and you gave me something to eat, I was thirsty and you gave me something to drink, I was a stranger and you invited me in."
There is a painting of the verse on the wall that customers see as they walk in to remind them of what the Cafe is truly all about.
"It was my dad's choice, it is one of his favorite bible verses," says Emily.
Everything about Cafe 25:35, from the food to the service, will make you feel as though you are at home.