Phoenix City Council Votes on Petition to Become Sanctuary City
With news of President Trump's executive order to build a wall along the Southern border of the United States, Rick Robinson, a resident of Arizona, filed a petition to make Phoenix a sanctuary city. The city council will vote on whether to take measures on creating a sanctuary city on February 15.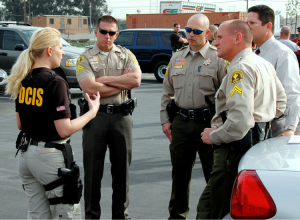 The cities calling themselves "sanctuary cities" define themselves as a municipality that protects undocumented or illegal immigrants and does not cooperate with federal officials in regards to immigration. Cities like San Francisco, New York City, and Seattle as well as 300 or so other municipalities have taken on the sanctuary city title. These cities do not just lie on the liberal coasts, but in deep red states like Texas and Alabama.
President Trump threatened to take away federal funding from these cities in personal tweets and speeches around the country unless they comply with U.S. Immigration and Customs Enforcement (ICE). That may be the biggest deterrent to Phoenix becoming one itself.
"Phoenix can't be a sanctuary city," said the Phoenix Mayor Greg Stanton in a press conference. He stated that becoming a sanctuary city will directly conflict with pre-existing laws like SB-1070 which gives officers the ability to make an attempt to learn the immigration status of people stopped with "reasonable suspicion."
While Stanton has criticized the petition to make Phoenix a sanctuary city, he has also disavowed the President's 287 (g) program which would deputize local police officers to help federal immigration enforcement.
The American Civil Liberties Union (ACLU) executive director of Arizona, Alessandra Soler Meetze,  issued this statement in response to Phoenix's vote to become a sanctuary city: "In Arizona, cities and towns are in the best position to determine the needs of the communities they serve." Meetze went on to say, "prioritizing immigration enforcement over public safety means that fewer people will voluntarily interact with police, which only makes our communities less safe."
Senior Kyle Huggins said, "it's hard to gain trust, but it's easy to lose it," in response to police relations with the community if Phoenix does not become a sanctuary city.
On Wednesday, February 8, Guadalupe Garcia de Rayos was arrested by ICE agents which spawned protest from the local community outside the ICE building in downtown Phoenix. Rayos, 35, has lived in the United States for 21 years since emigrating from the impoverished city of Acambaro, Mexico.
Rayos was caught using a fake social security number in 2008 for her job at a waterpark. Her annual meetings with ICE agents has happened every year since. She leaves behind her husband and two children.
Rayos is the first undocumented immigrant to face President Trump's new immigration policy. She is the first example, but many more like her are subject to the same fate in the coming years as long as Phoenix remains cooperative with ICE and the federal government.