Meet Mrs. Wentz!
From a small town in Nebraska with a population of 650, Mrs. Jennifer Wentz spent most of her childhood on her family's farm raising cattle, pigs, and alfalfa. She did not always envision herself as becoming a teacher, and in fact, growing up she always thought she would pursue veterinary or medical school.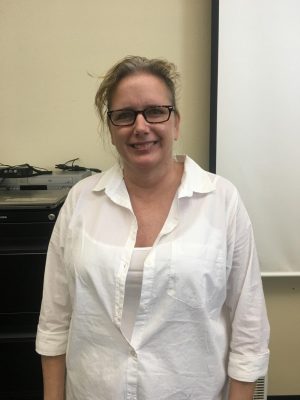 Living in a small farm town there was little exposure to urban careers. With both of her parents in the teaching industry, it was something she was readily exposed to. In college, it did not take long before she followed in her parents footsteps.
"I guess I was very familiar with it [teaching],"   Latin Teacher Jennifer Wentz said. "My dad was a principal and superintendent and my mom was always a high school teacher for as long as I could remember, so it was familiar."
While attending the University of Nebraska, Wentz steered away from the medical field to pursue degrees in Philosophy and Microbiology. During her time in college she took a Latin course that she ended up falling in love with.
"I just never had Latin in high school," Jennifer Wentz said. "I just took it as a class in college and really liked it, I don't know why."
Now going into her eleventh year of teaching at Verrado High School, Mrs. Wentz has made her mark. She is the first one to introduce Latin into the Agua Fria Union High School District and continues to be the only teacher in the district to teach it. Over the years Wentz has learned many things from teaching, and loves the openness and autonomy that Verrado gives. Her favorite part about her whole experience has been the kids.
"I love when they get excited about something that I enjoy teaching."  Wentz said. "And seeing their passion for wanting to go on into a high education."
Outside of school, Mrs. Wentz enjoys spending her time outdoors. Some of her favorite hobbies include: hiking, biking, walking her dog and playing piano. Mrs. Wentz also enjoys watching college football. During her time at the University of Nebraska, Wentz actually took a ballet class that consisted of the entire football team.
"One of the most interesting classes I took in college was a ballet class," Wentz said. "I ended up getting put into it with the entire football team, in the ballet class. They were much more coordinated than I was, I hate to say."Mrs. Wentz has had such an impact on Verrado High School, and continues to influence her students on a day-to-day basis. If there is anything that she wants her students to take away from her class it is that, "There is no such thing as a dead language, only dormant minds."