The New Training Facility
This year at Verrado many changes have happened, one of these is the new training facility. Although it's still under construction, information was gathered to find out what is it for.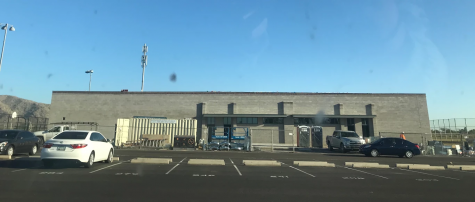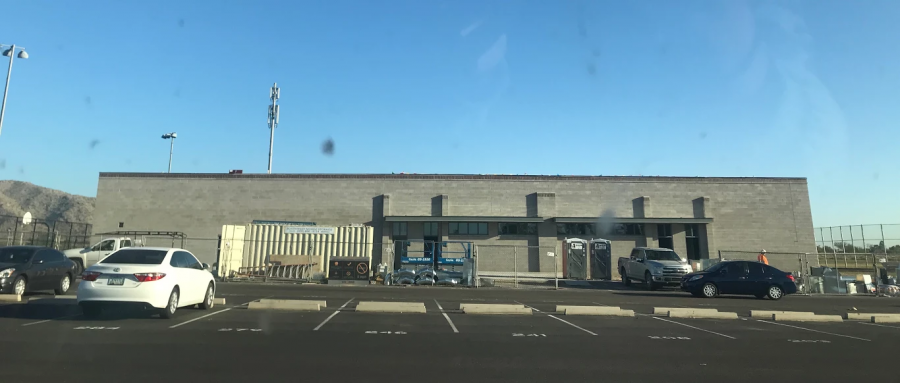 "The training facility will bring more space for athletics and training," principal Ms. Kristen Tiffany said. "Our current locker rooms are too small and this will provide more room for our programs. It also provides two classrooms, which we really need as our rooms are all currently filled with some teachers having to travel to different rooms during the day to teach."
Although the building still has yet to be named, administration knows what it will specifically be for.
"Admin is not sure what the name for the building will be as of now.  [I] Actually had a conversation regarding this topic with Ms. Tiffany earlier," Athletic Director Adam Brezovsky said. "It will be utilized by all outside sports programs while they are in season, including football, soccer, track, baseball and softball, tennis and XC. There are also two classrooms that will be housed out there as well as a training room."
Although construction for this building has yet to be completed, the facility should be ready for the winter sports teams to utilize during their upcoming season.
"Currently [September 28th], we should be completed in 6 to 8 weeks and ready for use in November," Brezovsky said. "That ensures our winter sports players will be some of the first students to experience the new locker rooms."
Adding more space for the locker rooms and classrooms isn't the only benefit of building the training facility. It also provides extra attention to the school's program as well.
"This building was needed for space, we need locker room space and sport specific locker rooms badly, and adding the training facility provides us with a competitive attraction for new and incoming students," Brezovsky said. "It also frees up much needed space in our current locker room facilities. To construct the building, administration used part of the building funds received to build High School 5; Mr. Huffman has been in charge of all that."
Administration isn't the only voice in the decision to build the training facility, as many athletes are excited for the new building as well.
"I think it was a very good idea to build the facility," JV Football player Javier Diaz said. "The P.E. locker rooms are very small and crammed so it makes getting ready for practice and games very difficult. We also don't have much storage which leads us to take home our stuff sometimes. I think it will be very nice to have more space."
All in all, building the training facility proves to be a good decision, as both administration and students seem to approve of the idea.