The Many Flavors of Boba Tea
The boba tea craze has prompted many different restaurants to open around Phoenix, and with JT's Boba House in Avondale recently opening up a second location on Watson road, the craze is closer than ever to Verrado.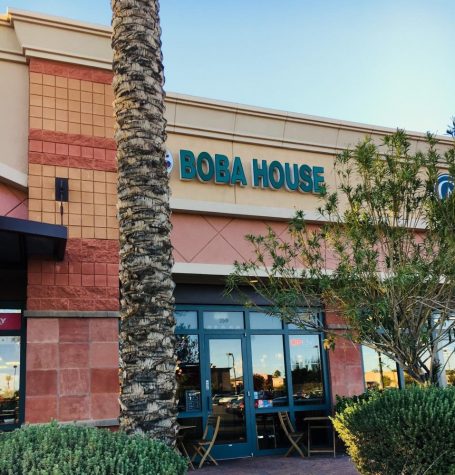 "It was a great location because after I see a movie with my friends I can go get boba," junior Kathlyn Pittman said. 'But because I can't drive on the freeway, the first location was rather far. The second closer one will be so much more convenient to me, and other teens too."
The small Taiwanese themed restaurant in Avondale has a friendly atmosphere, with small lucky tokens and more decorating the counter, and unique chandeliers hanging from the ceiling.
Boba tea is a drink made from milk tea, or normal tea, which can be put on ice or made like a slushie. The tea is normally sweet, and can have jelly, yogurt, or boba, which are tiny balls with different flavors inside. JT's Boba House specializes in milk and flavored tea, and has over 200 flavors to mix together. They also have 18 different kinds and flavors of boba, as well as jellies and yogurts to go with the drinks.
"We have a lot of flavors here, but our most popular flavor combination would have to be the coconut mango," employee Estefany said. "Another would have to be avocado pistachio at a close second. There's also the strawberry mango combo that a lot of people tend to like."
JT's Boba House even has a challenge for their customers, if they decide to try and win. The challenge is to finish a 2 foot by 3 inch glass of boba tea in under 30 minutes. If the customer wins, they get a $225 gift card to JT's Boba House. If they lose, however, they have to pay the store $75. So far, no one has been able to win.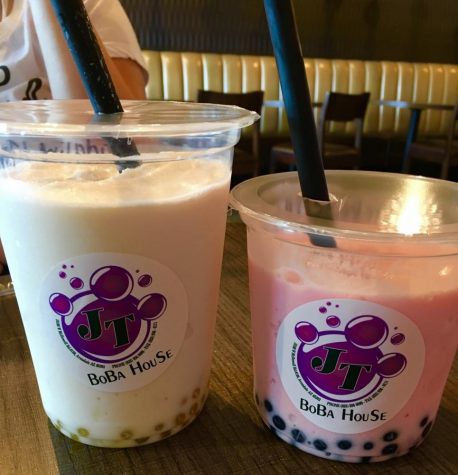 The challenge is insane," junior Meghan Janeway said. "My sister did the math one time and that's more than the average stomach can hold. It's like those videos people used to do of them trying to drink a whole gallon of milk, then throwing up."
The small mixology shop is open 7 days a week, so customers can get boba on any day they wish. The small place is family owned and operated adding to the nice, friendly atmosphere.
"I love the culture of the place," Pittman said. "As a fan of design, it was magical for me. The workers were very helpful and I love watching them make the drinks."