Verrado's Ready to Wrestle Their Way to the Top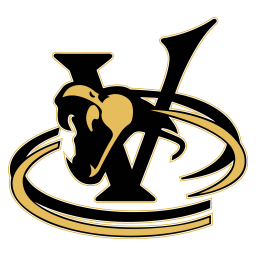 With the end of fall sports quickly approaching, the winter sports athletes have started prepping for their spot in the limelight. Wrestling is one of the sports at Verrado where the players have gone to state two years in a row.
"My hopes for the team this year are to qualify six or seven of the boys again; we have for the past two years," wrestling coach Manak said. "Also to get two or three placers in state."
Some of the team players this year have been wrestling all of high school, and are starting their senior year of wrestling. This year, players who didn't go to state last year, or any of the years before that, are looking forward to hopefully going to state this year, and the rest of the team will cheer them on.
"I've been on the team for two years now, and it's been super fun," junior Josh Nicholls said. "Everyone on the team is super close. I've even had two brothers that have graduated and they both did wrestling for 4 years and a freshman brother that's going to join the team this year."
Last year's season had a lot of hardships felt throughout the team, and the players still overcame those setbacks and problems. Seven of the players even went to state despite having problems throughout the season.
"We were supposed to do super well because we had all the best wrestlers, but then one guy got into a car crash, and another wrestler's brother died and he kind of lost his drive, then our best guy got his arm dislocated by my brother, and this all happened right before state," Nicholls said. "We still had seven wrestlers qualify for state though."
The players this year are ready to take on some of the challenges from last year that they faced, and conquer them this year. A lot of preparation is involved before the season officially starts to help the players get ready.
"We have a pre-season clinic going on, helping to get some of the guys in shape, and teaching all of the first years the basics of wrestling," Manak said. "I've been researching new moves, techniques and practice plans to prepare for this season."
The team this year is starting to prepare for the quickly approaching season. Some of the wrestlers even have siblings joining them on the team that they can show their favorite parts about wrestling.
"My favorite part about wrestling would have to be dominating my opponents and pinning them during a good even match," Nicholls said. "Although, I'm better at being in a referee position than normal wrestling. I also have fun flipping my opponents around."