#TakeAction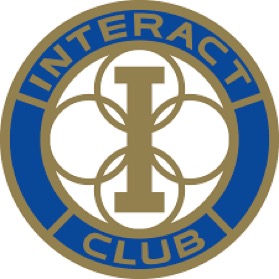 Word of Interact, which is a club where students have the opportunity to participate in community service, is spreading as time approaches for the organization to come together and meet. Interact is associated with the nationwide Rotary Club, which connects students with local communities, and is led by president Brooke Ware and teacher Ms. Orth.
With a new sponsor for the club this year, Interact hopes to see many people come out to support the Verrado community. Not only will joining the club look good on college applications, it will also benefit the student as they serve others.
"This year I hope to see the club growing and getting the word out about it for those students who are looking forward to go to college because being involved in Interact would be great on their resume," club sponsor Ms. Orth said.  "But it's not just for now. Once you start doing community service, you see the benefits as it goes both ways. It benefits the people giving as much as it benefits the people receiving. Verrado is all about giving. It's important."
Interact encompasses more than simply helping local communities; it also focuses on inspiring leadership qualities and providing beneficial experiences to its members. The club encourages involvement and awareness as they engage in acts of service.
"Sure, it's about community service, but it's also about creating leaders in the community," club president and senior Brooke Ware said. "It's important for people to understand what's going on around them and not just with themselves, so we try to get them exposed to many different situations. Our hashtag this year is #takeaction so we try to get them to talk to different people and do projects mentally and physically."
As the club looks for potential new members, students show promise as they exhibit interest in the club and its components. Interact offers a chance to serve fellow community members and better relationships with them, which is appealing to students such as Ashley Whitmire.
"I was a part of Interact for freshman year and it's something it'd really like to start back up again." junior Ashley Whitmire said. "Not only does it look good on transcripts but it's also really rewarding to help and meet new people. Interact Club provides opportunities that people don't normally get outside of school."
With the majority of last year's members being seniors, the team welcomes anyone who wishes to join with open arms. Current members met in classroom A9 on October 31, 2017 after school to discuss schedules for future meetings and elect club officers.