A Heart With a Passion to Help Others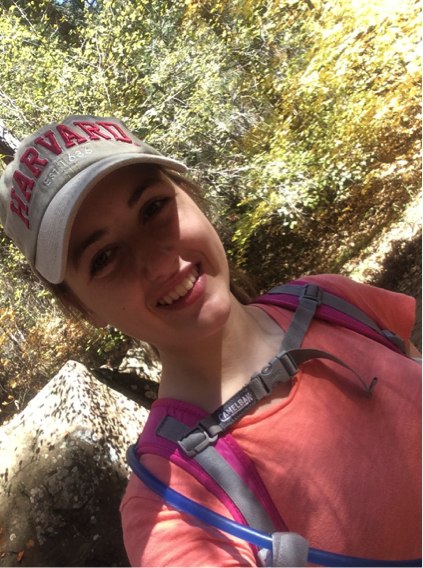 A kind soul always doing what she can to help, senior Kimberly Hasse works hard and passionately to pursue her future in the medical field.
"It [the medical field] interests me because I like how practical and widespread it is," Hasse said. "You learn so many basics of health, and then you have so many options on where you run with it. There are so many options."
Hasse, a sports medicine student, follows a rigorous routine before, during, and after the games. The main goal, aside from helping the athletes, is to teach and give the current Sports Medicine students the experience of working on a 'patient'.
"This experience is super exciting because I love to work with the younger students and give them the opportunity to try something new and exciting out," Hasse said. "[Though] sometimes it feels easier to work alone. Although the students I get are always super great at what job they are given. I enjoy collaborating with them."
When she is on the field helping to train the current Sports Medicine students, Hasse also works beside her coworker Jamal Bechri.
"Kim puts in a lot of time to helping me in the athletic training room on practice days as well as game days," Bechri said. "On game days, Kim is in charge of water for me. She makes sure that the Sports Med I & II students that need observation for class do their job correctly and efficiently. Kim also is apart of HOSA and is involved with [an] internship at the hospital, and she was also selected as a student to attend New York City and give a speech in front of 600 people. I am very grateful for Kim and her hard work, dedication, and want to learn this past football season."
Hasse has an internship at Abrazo West Campus Hospital, where she shadows the nurses to gain an understanding of the responsibilities that are undertaken. She spends, on average, 6½ hours a week there.
"I think I want to go into nursing, but I'm open to looking at other health careers too," said Hasse. "It excites me that I will be able to care directly for a patient and get to know them. It seems much more personal than other career paths, and I enjoy that."
In her opinion, her biggest gain from taking Sports Medicine was seeing the real expanse of the medical field and how there is more than just the couple of professions most oftenly discussed.
"[Knowing] this will help me move on to my career since it will help me keep my mind open to how extensive healthcare really is, and how important it is in so many ways." Hasse said, "I'd like to keep the bigger picture in mind."
Hasse has many people in her life that she cares for and who care for her right back. She is a kind and independent soul who gets along well with others.
"Firstly, Kim is so kind and sweet," junior Andres Inzunza said. "When we first met, we connected in a flash. We enjoy the same music, artist, bands and more! She's the type of friend that would stand up for you no matter the situation! Also, she is truly inspiring! The thing that makes her inspiring is that she doesn't care what other people think of her. For example, during October she would wear very cute red horns without thinking of what other people think of her! I'm truly blessed that we met this year! Kim is amazing!"