A Moment in the Spotlight: Mrs.Warren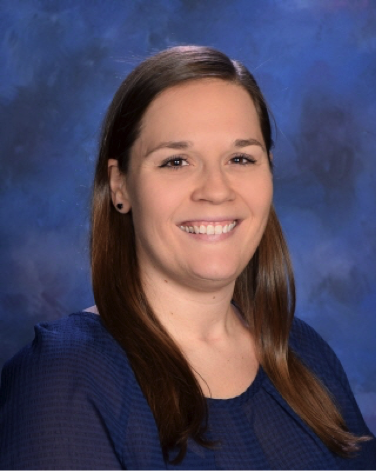 Nothing could be better than finding that perfect book for someone, then being able to relate. Mrs. Sharayah Warren is one of the two amazing librarians here at Verrado that has that responsibility. 
"[I love] helping kids find books that they are passionate about," librarian Mrs. Sharayah Warren said. "I really love when a kid who is a reluctant reader says that they enjoyed a book that I helped them find or recommended for them to read.  Seeing students have a passion for reading is by far my favorite part of the job."
As a librarian, Warren needs to be able to recommend books to students, or give her opinion on whether the book would be a good read.
"I do value her recommendations," junior Ariana Pantoja said. "We've had many conversations, and she seems to have a love for reading, especially reading many books in her free time, which means she has a lot of knowledge on a wide range of books. She was also once an English teacher, which would explain her love for reading."
For many book lovers, they have a 'perfect' reading situation. Warren, true to her love of books, has one as well.
"I prefer to read with a blanket when it is chilly out, and I prefer it to be quiet so I can listen to my own thoughts better," Mrs. Warren said. "If it is raining, that is just perfection, and I love a cup of coffee to go with it."
Warren is an exceptional person who is loved by many. Working alongside her in the library is Ms. Mary Laneri, who is very grateful for Mrs. Warren.
"I would describe Mrs. Warren as a rare find," librarian Ms. Laneri said. "It's not too often where you can meet someone and feel at ease with them. She is kind, hardworking, compassionate, dedicated and funny. Never a dull moment with her. "
Everyone has a certain way that they perceive themselves. Along with that, they hope that people see them as that as well, and Mrs. Warren is no exception.
"I like to think I am funny, kind, and intelligent, but I am also aware that I can be super sassy and sarcastic," Mrs. Warren said. "I try to be positive and have fun in everything I do. I hope they [other people] see me the same way I see myself. My goal is to be someone everyone feels comfortable going to for help or just to brighten their day."
In life we, as people, have someone who values our companionship. For Mrs. Warren that is Ms. Laneri.
"I think what I value most is the type of relationship that we have," Laneri said. "Our running joke is that she is my work mom and I am her work daughter, which only shows that we look after each other, and truly enjoy the other's company."