VHS Implements Two-Hour Detention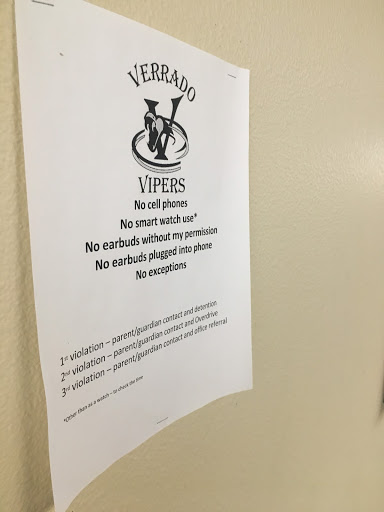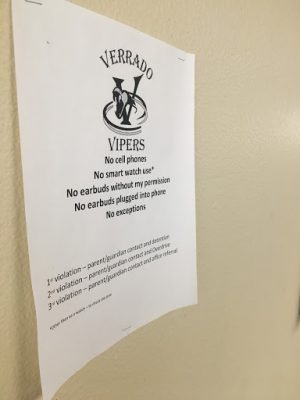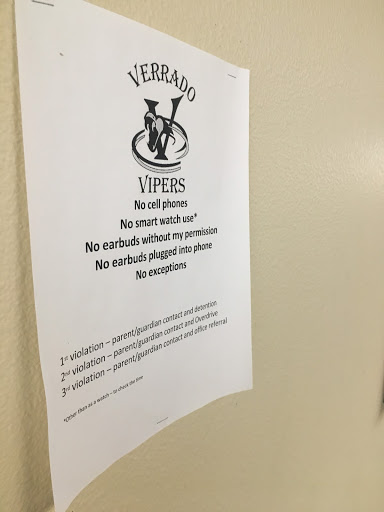 On August 7, 2018, Verrado High School's administration team adopted a two-hour detention called Overdrive as the new second step of school discipline.
In the 2017-2018 school year, the disciplinary steps were a verbal warning for students for their first offense of anything breaking the rules outlined in the student handbook. The second offense would result in a detention being issued, and any offenses after that also resulted in detentions. Future infractions could result in an office referral for student offenders, with possible in-school and out-of-school suspension.
These steps changed for the 2018-2019 school year. They are now a detention for a first offense, and an Overdrive – the two hour long detention – for a second offense. A referral with possible out of school suspension can be issued for the third offense. All of these disciplinary actions are accompanied by a phone call home to students' parents or guardians.
Verrado English teacher and branch director of the National Honor Society, Amanda Barnes, has given detentions this year, but no Overdrives. "This is common since Overdrive is for repeated offenses, which may not be as common," Barnes said. Barnes referred to the punishment as "SuperDetention," and  feels that "the consistency for discipline is probably doing more than the threat of punishment."
Along with the rest of the administrative team, Dr. Leslie Saulsby, VHS assistant principal, decided to adopt this extended detention to get rid of in-school suspensions. The team felt such suspensions were an ineffective form of discipline that did not benefit the students. Because of the new program "referrals are way down and more students are following the rules," Saulsby said.  
As outlined on the Agua Fria Union High School District website, in order "[t]o succeed academically, students need and deserve a culture that is highly disciplined, tightly structured and motivating." The new discipline track is another step at creating the environment that the district team wants.
Members of the teaching staff have expressed appreciation for the new policy. Barnes said, "As a teacher, I actually really appreciate having a united, clear progression of discipline that we all follow." She also said that the specific outline has taken away the animosity and bitterness that students expressed when given a detention.