In High School, Thrive; Don't Just Survive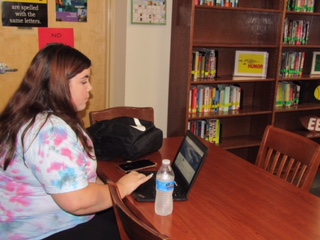 According to dosomething.org, 1.2 million students drop out of high school annually in the United States, which averages to 7,000 students a day. These shocking statistics show the struggle students face every day such as getting good grades and keeping up with their social lives.
Recent graduate of Verrado's 2018 class Sydney Eccles, who understands the pressure of being a high school student, said, "Go out of your comfort zone meet new people and find those strong relationships, and hold tight to those, because those are the relationships you'll cherish forever and you'll look back at".  
Another Verrado student, experienced Senior Brittany Sharp, prioritizes her time between school, work and extracurriculars. "Get involved early because you can always leave if you don't enjoy it," Sharp said. "Once you choose not to get involved you begin to lose opportunities."
Extracurricular activities also help with college applications. In the article, '10 Tips For Thriving In High School- From Those Who've Come Out The Other Side,' Greatschools.org said, "Evidence of genuine passion and commitment to any activity is one of the most valuable aspects of a college application".  
"Coming from a very introverted person, it will be difficult, and you will be completely exhausted," Eccles said. "But at the end of the day, it will be completely worth it!"
High school social life can be hard– but studying can too. "Allow sticky notes to be your best friend." Eccles said, "Whether that's constant reminders on your phone and even leaving simple reminders on your computer so when you open it you are instantly reminded."
Eccles said, "If [homework] is something all your friends are struggling with, set up study dates."  
"Don't wait until last minute to study for a test" Sharp said. "Tutoring is a great resource."
It is important to prioritize, according to Sharp, because finding time for academics, extracurriculars, and work is difficult. "I always do the assignments that have the soonest due dates first," Sharp said.
To make sure tasks are being completed, it is also important to know when you are stalling, "If I'm on my phone, then I need to be doing something else more productive," Eccles said.  
Another thing to remember, Sharp added, is that being on good terms with teachers makes a huge difference when you need extra help or an extension.
 "Because I made it known that I cared about my grades," Eccles agreed. "They gave me a chance."
When it comes to the best high school experience possible, Greatschools.org says, "You'll get the most satisfaction out of high school if you focus on the people and activities that feel right to you."
"Hold your friends close," Sharp said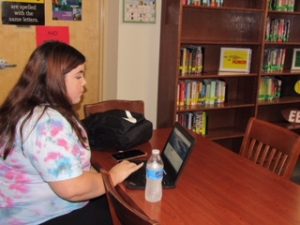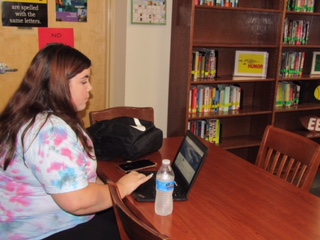 . "They'll help you up and stand by you, but also don't be too dependent on them. When graduation comes, odds are you're going in many different directions and you'll have to be able to function on your own."