Michael Jackson's Thriller in 3-D Re-Release
It's an exciting time for Michael Jackson fans as  the music video for Thriller is being shown to the public in 3D for the first time in the United States. Thriller 3D is only playing from September 21-September 28 during showings of the movie "The House With A Clock In Its Walls".
Thriller was first released in 3D at the Toronto International Film Festival. This year, Thriller is showing in 3D and IMAX, remastered in both sound and quality of color.
J.D., a 15-year-old music vlogger who reviews anything Michael Jackson related on his YouTube channel ´History In The Mix´ says that Thriller 3D is "both a blessing and a curse. More fans will be introduced to the magic of his work, but he's also not here to 'ok' everything. Though when it all comes down to it, I'm really proud more than anything."
J.D. definitely plans on seeing Thriller 3D. J.D. is wondering what many fans might be–are the rest of Michael Jackson's short films going to receive the same treatment as Thriller 3D? "I hope so," J.D. said. I really, really do. If this 'Thriller' does really good, we could easily expect more. There is a big lack of promotion, so I'm skeptical."
A longtime Michael Jackson fan and blogger who goes by the screen-name of MJFanGirl says that she is "very excited!". MJFanGirl makes Youtube videos ranging from personal fan stories to visiting locations that Michael Jackson has been to. "Any projects that introduce new people to Michael Jackson music and artistry are always great to me," said MJFanGirl, "Since Thriller was such a big deal for Michael's career and for pop culture as a whole, I think it's the perfect choice for showcasing the King of Pop in 3D." MJFanGirl says "I saw it for the first time last year at the Toronto Film Festival but I definitely plan on seeing it again. Maybe even two or three times?"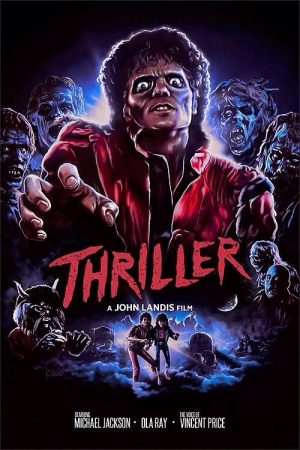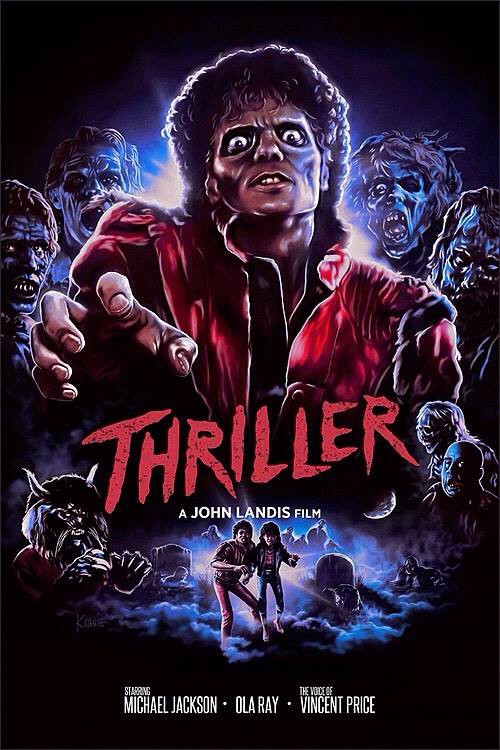 As news of Thriller 3D is shared within the fan community, MJFanGirl says that the Michael Jackson Estate "have plans to release Ghosts in the same format, based on how well Thriller does. I know that a lot of the fan community would like to see his other short films in higher quality but it doesn't really bother me because I prefer to watch Michael's art the way it was originally shown to the world. Just makes it more authentic to me!"
Before going to the movie theater myself, I watched the VHS quality of Thriller on YouTube so that I could see the differences between 1983 and 2018. In the original version, the quality is fuzzy and the song itself is a little ahead of when Jackson actually lip syncs. Also, the movement of the film brings on a wave motion.
During the short film, I was grinning from ear-to-ear as I watched my favorite artist on the big screen for the first time ever. Throughout the short film, I noticed that was  there was a variety of generations in the audience.  Michael Jackson's Thriller is for all ages.
After watching Thriller in 3D, I was speechless. The quality and sound was absolutely amazing. When you hear the song, you can feel the bass in your chest as if you were actually hearing it live. Thriller  also easily looks like it was filmed this year. During the werewolf transition, the audio made it seem like a true horror film. Seeing Thriller in this format scared me for the first time since I first watched it as a 7 year old. Additionally, the 3D format makes the audience members feel included on the set. Overall, I would 100% recommend Thriller 3D for anyone to see–but don't wait too long, as this feature will only be in theaters until September 28.