Verrado Hosts Homecoming Block Party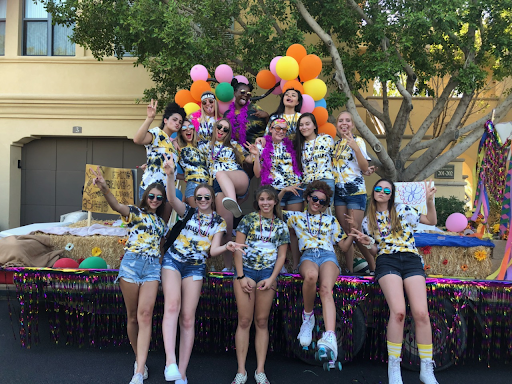 Verrado Homecoming Block Party
On September 8th Verrado's StuGo hosted their annual homecoming parade and block party in downtown Verrado. Clubs, sports, and even Verrado Middle School had a part in the parade, and there was a float competition.
The parade started at 4:00 pm, and sports and clubs paraded around downtown Verrado. Zoie Lestinsky, representative of Verrado StuGo explained that her favorite float was Verrado Heritage's float because "it was so fun, and had so much character."
Izabela Monzone, a sophomore at VHS, said her favorite float was VHS's Varsity Volleyball team's. "They had a volleyball net in the back of the truck," Monzone said. "And they could play volleyball during the parade."
Varsity volleyball went on to win the float competition and the $1,000 prize.
Most of the floats were on the backs of trucks and in trailers. The victorious volleyball program spent saturday morning completing their decorations. According to Monzone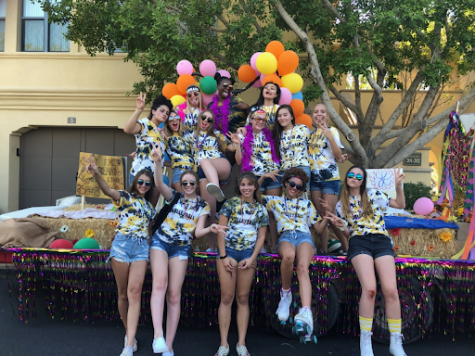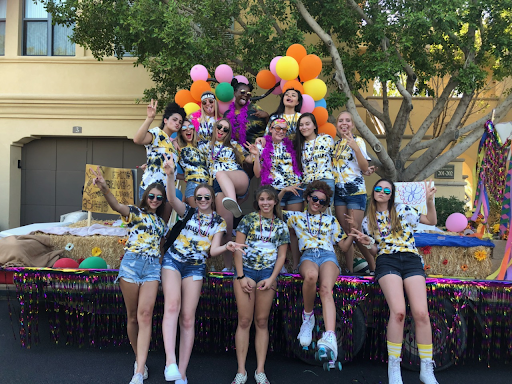 "Our float took all morning before the parade to complete"
Students like Lestinsky said that they had a wonderful time at the block party. "My experience at the block party was super fun, even though it was work." She said. "All of the shifts at the booths are always so fun because your always working with a peer and it's so nice hanging out while working at the dunking booth." Students were also able to partake in food trucks, booths, games and inflatables.
Lestinsky has worked hard on homecoming since early this school year and is looking forward to how the dance turns out.she said "In stugo we do a lot of planning for the events surrounding homecoming" Lestinsky said. "And they are a lot to set up for but we all really enjoy it–so I'm excited to see if it all pays off."