Fear Farm Opens New Attractions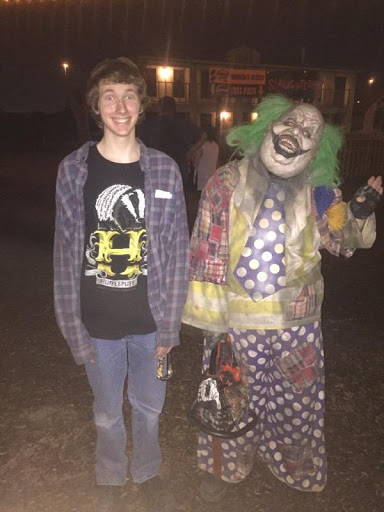 The Fear Farm has been a popular seasonal carnival in Phoenix for almost 20 years, according to its website Q & A and features a number of individual attractions. The most popular of these, according to the Carnival site, is the Farm's haunted house, which, according to the online Q & A, is "unlike any other haunted house you have been to".
As Halloween comes closer this year, several Verrado teens are excited to either scare or get scared at the Farm. "I am expecting to have a spook-tacular time," Verrado Sophomore Elizabeth Frohlich says, "I love the adrenaline rush."
Fear Farm opened up September 21, times vary based on the night and can be found on the website along with purchase for tickets and fastpass. "During our September hours, the wait is usually very short. The beginning of October, there is typically a short wait, maybe 20-30 minutes on a weeknight." said Fear Farm's official online Q&A.
When going to a place such as this it is important to be cautious, "We have many strobe lights in many of our rooms and fog." Employee said, "We don't recommend people with asthma, heart issues and pregnant women go through the haunted house as well."
Fear Farm scare actor and Verrado High School student, Hailey Sebastiano said visitors can expect a lot of new things this year. "They try to expand on the things they have," Sebastiano said. "But this year they've changed the most in a while."
One thing attendees can anticipate is the new attraction called Fallout. "It's  post-apocalyptic–after nuclear explosions." Sebastiano said. "It's a two-story house made entirely out of giant storage containers."
Another recent arrival is a new, themed hayride–"the carnival that never left," Sebastiano said. According to her, it has started to become one of the most popular attractions.
Sebastiano warned that attendees need to be ready to be scared, and 'wear clothes that you're ok with getting dirty."