Review: Booty's Wings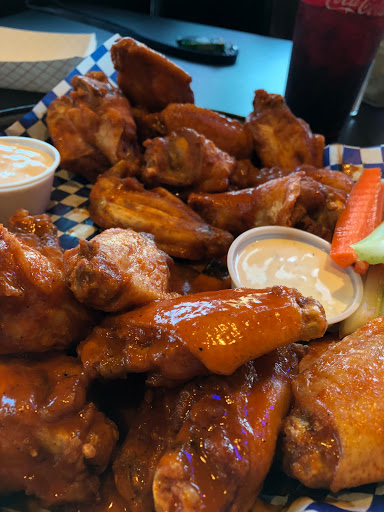 For the first stop on Bianco's Hot Wing Quest, check out the review of Palermo's: https://vipertimes.com/2143/reviews/palermos-wings-review/ 
A true quest is never really over-thus my hot wing quest continues; I'm searching for the best wings in the Valley. Recently, it took me to Booty's Wings, Burgers, and Beer, at which I only partook of the wings. The experience wasn't bad, but it was underwhelming.
I went to Booty's off of Watson and Yuma on October 18th, and I sat in. The waiter was full of energy and explained the menu in its entirety. He mentioned that they had a number of award-winning wing sauces, and were the winner for the National Buffalo Wing Festival nine times in a row. I decided to get 20 wings, which totaled out to $28.40. I got ten 'crazy hot' and ten 'medium', both of which had won the Wing Festival.
The wait for the wings was not too long; however, the ambiance of the restaurant was a bit off-putting, so it made the experience a bit less enjoyable. It definitely gives off a sports bar vibe, but the decorations seem unplanned and it doesn't come together, which causes you to feel uncomfortable, and it makes it less of a chill spot. The sports decorations lined the walls haphazardly, and the walls were painted in bright colors that seemed to clash with the decorations. The overall volume fit the atmosphere, but it was definitely loud, and I could see that being an issue for some.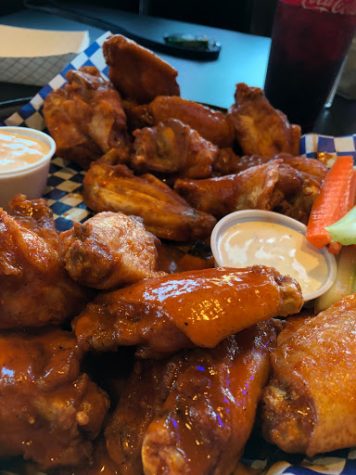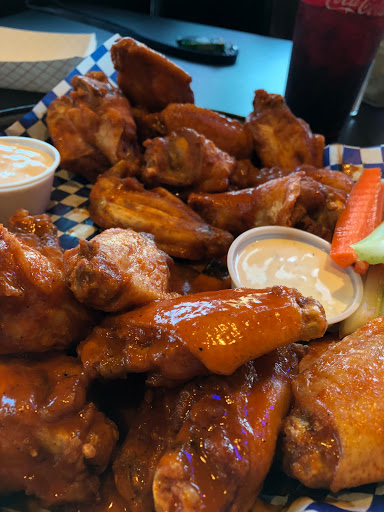 The wings arrived and they looked delicious; however, they didn't seem to have a ton of sauce or a very distinct skin. I tried the crazy hot first and it was delicious–the sauce was different than most hot wings. It had a depth to the spiciness that most other hot wings don't possess. The medium wings had the same taste going for them, they were just slightly less hot. Both wings felt more decadent than your average wing, however there were some issues in their quality.
When I bit into the wing, the thin skin that was there would rip off in large slimy chunks, as opposed to being crisp and more skin-like. The chicken was decently cooked and was moist, but the skin left it a little slimy as well. I was full after about five wings, and I took the rest home.
My Booty's experience was somewhat disappointing, however I would give them another chance. I would definitely get my wings extra crispy next time though. This experience receives a 3.5/5 on the wing perfection scale. The sauce was super delicious and differed from most wings, but the quality of the skin and chicken was too much for me. I can say though that these wings, cold the next day, are a solid 4/5. The chicken and skin had gotten less slimy, and so they didn't fall apart, and the sauce remained delicious the next day.