Autumn Holidays' Origins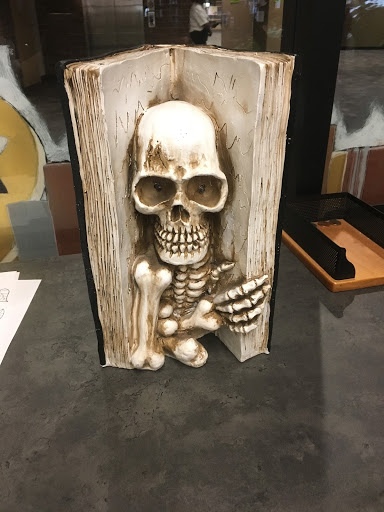 Erika Wong, Staff Writer
October 31, 2018
Carving jack-o-lanterns on Halloween is a mandatory, modern tradition that nearly everyone in the United States is familiar with, but the craving has quite an original and ancient background.  
"The original pumpkin was actually a "turnip" and it was from an Irish myth about a man named "Stingy Jack", Verrado Senior and Halloween enthusiast Cheyenne Leonberger said. "Stingy Jack was an old drunk who played pranks on everyone, even the Devil himself. He got in so much trouble that he was not allowed into heaven or hell, so he was doomed to wander the Earth forever with an everlasting coal from hell stuffed into a turnip!"
Halloween traditions like jack-o-lanterns come from the ancient Celtic culture. Instead of trick or treating, and eating candy, the original traditions were a festival that celebrated the dead, called Samhain. The Celts celebrated their new year on November 1, therefore October 31 marked the end of summer and the beginning of the cold winter. "The Celts believed that on the night before November 1, the boundary between the worlds of the living and the dead become one," Verrado Senior Colleen O'Kane said. According to History.com, the Celts believed that on the night of October 31st, passed loved ones return to earth to cause trouble.
Another holiday celebrated near the end of October is Día de Muertos, or The Day of the Dead, which is a Mexican holiday, celebrated throughout Mexico. "It starts on November 1st with the first day called El Dia de los inocentes, it's for the dead children, then on November 2nd its Día de los Muertos, which is for the adults and the elderly who have passed," Verrado Senior Erika Reyes said. "Día de Muertos is not Halloween! On the Day of the Dead people are trying to bring the dead souls back to them, while on Halloween most people will try to avoid the ghosts and spirits, in fear of them."

Hang on for a minute...we're trying to find some more stories you might like.