Verrados Baseball Team Holds a "Screamage"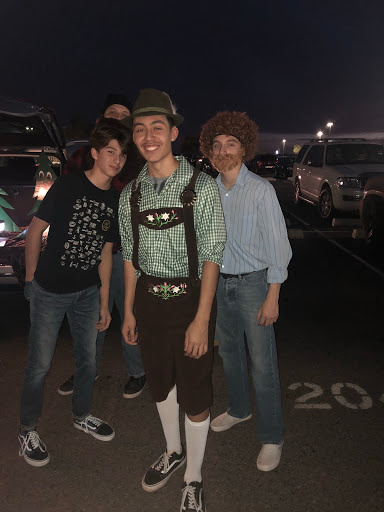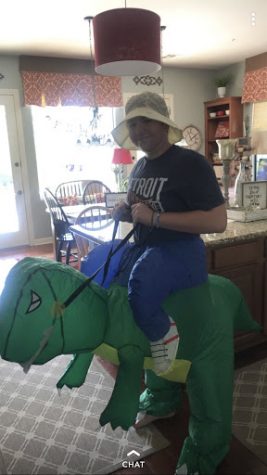 On October 29th, Verrado's baseball boys held a trunk-or-treat party followed by a "screamage". The boys dressed up and played a baseball game against themselves in halloween costumes.
Some boys chose practical costumes that they'd be able to play in easily. Others, like Cullen Fabits, chose big inflatable costumes that were almost impossible to play in.
"It was insanely difficult to play in my costume" Fabits said. "Because I could not hit, or field any ground balls"
"I had a lot of fun playing with the team, wearing funny costumes, and playing the game we love," VHS sophomore and baseball player Brad Frye said.  "I was sweating bullets in my costume, but it was so much fun playing."
Players' families got quite the laugh as the boys put their best foot forward  during the game. Frye dressed as Bob Ross for the game and explained that he has a much easier time playing than some of the others. "I wouldn't say that it was difficult playing in my costume," Frye said. "Because what I had on didn't hinder my movements but it sucked playing with an itchy beard on and a big wig."
"It was fun handing out candy to little kids and it was awesome when people recognized my costume," Frye said.  "It was fun hanging out with my teammates and my family. "
Families also brought food for everyone to enjoy, including hamburgers, hot dogs, and a variety of chips.