Vipers' Resolutions for 2019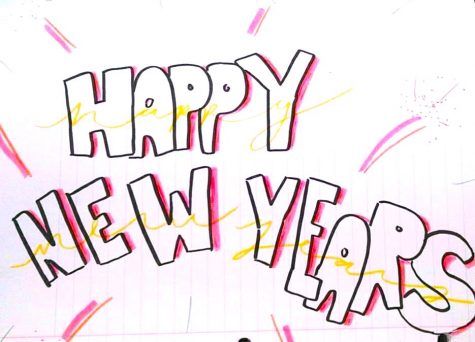 At the beginning of the new year, many people look back at the previous year, and set goals for the one that's coming up; things that they'd like to change about that their life, that they didn't like about the year before. Resolutions seem pretty prevalent for lots of people, as many see the new year as a fresh start.
Yet Julia Bieferman, aVerrado High School Junior, doesn't make resolutions for the new year. "I feel like I should make my own goals for my own sake, not just for the new years," she said. "People just stop a month after."
Bieferman thinks that people making resolutions simply because it's a new year makes them less motivated than if they were to just make them for themselves, and doesn't want to catch herself doing the same thing.
Naven Goh, another Verrado Junior, didn't have any resolutions last year and decided to change that for 2019. His resolution is to "survive; don't die"–literally-–though he'd also like to "survive the school year with challenging classes."
To do this, Goh is studying to keep up with his current course load.
Charlotte Johnson, one of Verrado's resident physics teachers, also has a lone resolution, and it's simply to "get stuff more structured for classes until the end of the school year."
"I want to plan ahead more," Johnson said. To do this she's been using a popular website among Verrado teachers called Albert.io, and says it "has been a godsend" in effectively keeping this resolution.