Northeast's Weather Crisis Stalls School Traffic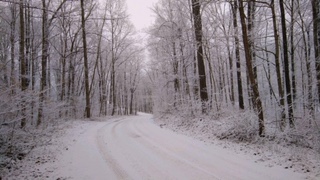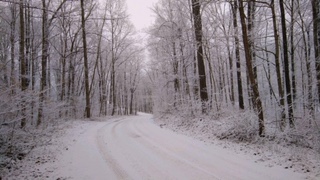 The Northeastern United States are currently in a polar vortex. According to NBC news science reporter David Freeman, this polar vortex is an accretion of cold air at low-pressure that spins continuously above Earth's polar regions. Recently, this present polar vortex has weakened and this allowed a wind current to push it towards the Northern Hemisphere.
Across the country, in Indiana, Linton Stockton High School has been experiencing the effects of the vortex directly. "We don't have a normal temperature because it changes all the time," Linton Freshman Makenna O'Bryan said. "Lately it's been super low, like negatives but I'd say normally it's anywhere from 15-40 degrees. The past few days our actual temperature average was around 0 degrees, but the windchill average is about -30 degrees."
According to Cara Quinn, a fourth grade teacher at Linton Stockton's elementary school, the vortex has also forced schools to plan ahead and present a number of educational difficulties. "We assign all of their homework for their chromebooks, Google classroom and I have to be available by email 8 to 3," Quinn said. "That is kind of difficult because some of my kids don't have Wi-Fi, and some don't do it. Some kids also have no one at home to help them."
"When we go back to school the temperature has to be above 20 degrees before the kids are allowed to go out to recess, although the aids watch them, we have to be in our classrooms to assist and it takes my prep period away," Quinn continued. "That affects me at home in the evening because I have to bring work home with me, take it to my kids sporting events, and do it over the weekend."  
Busing in the cold can also create problems for students according to Linton Stockton Freshman Austin Landis. "One morning I had just took a shower and got ready and went outside to get on the bus for school and my hair just froze because it was still a little damp," Landis said. "And I had only been outside for about 5 minutes. And this was after a two hour delay." 
"Homeless people or people that don't have heat in their homes struggle to stay warm," Linton Stockton sophomore Ashlyn Hunley added. "People that walk to school, or have to wait at a bus stop can get super cold waiting outside and that can be dangerous".
Quinn has seen some of these issues firsthand in her classroom.
"There are a lot of people in this community that are poor," Quinn said. "Churches opened up for people to go to come out of the cold. Also, a lot of our kids walk to school. I actually had one student walk to school last week on a day when the actual temperature was -5 degrees," Quinn said. "By the time him and his sister got to school they were crying and their tears were frozen on their faces. We have bought many gloves, hats, scarves, for our kids in our classes because they just don't have them. "
"It really bothers me. This poor little guy spent the first hour at school trying to warm up. We has to get him and his sister blankets and everything" Quinn said. "The sad thing is this is a very common occurrence with our poor community. We send home food with so many kids on weekends just so they can eat, so we try to take care of them in the cold as well."