Future Freshmen Prepare for their Futures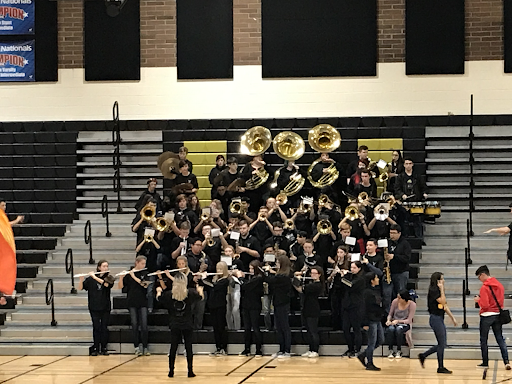 Maddie Lelito, Staff Writer
February 12, 2019
On Wednesday, January 16th, 2019, Verrado High School opened its doors to the eighth graders who will be attending it next year, to show them all just what it means to be a Viper, and inform them of what they need for their future in high school, such as the number of credits they need to graduate, or the benefit of taking AP classes in the future.
"The Viper Showcase was pretty helpful with choosing my classes," incoming eighth grader Adrian Lelito said. "The one thing that stood out the most to me, though, would have to be the band performance. They played You're Welcome from Moana. Which–them being a high school band–is not something you'd expect."
The showcase, according to some of the students who attended, was able to help them to choose the courses they would like to take in high school, and was very helpful to them in terms of fixing their schedules to be classes they needed.
"They explained what we're going to do," incoming eighth grader Logan Curiel said. "They elaborated more on what the classes were about and what kind of classes we need to take."
Some of the classes offered at Verrado–including the CTE courses and fine arts courses–also did small showcases or stands on what their courses were about, and what to expect from programs like theater, choir and Student Government.
"We [Verrado Theatre] worked our table and visited with kids interested in theater," Theatre teacher Jeffrey Spence said. "We showcased photos of old productions and talked about our new show 'Little Shop of Horrors'. We also helped with tech in the auditorium and in the gym for the choir performance."

Hang on for a minute...we're trying to find some more stories you might like.