A Book That Will Touch Your Heart: The Help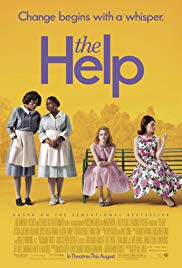 "The Help" by Kathryn Stockett, published by Penguin Books, is a 2009 novel based in Southern, Mississippi, around the late 1960's. The author herself was born in Jackson, Miss., this book was based on her experiences along with fictional add-ins. Stockett stated, "Growing up in Mississippi, almost every family I knew had a Black woman working in their house, cooking, cleaning, and taking care of the white children. That was life in Mississippi. I was young and assumed that's how most of America lived." She clearly stated connections between the reality she lived in and the fictional life her characters live in. The story is a dramatic depiction of a time when the world was still segregated and very one-sided with perspectives. Not only does Stockett use vivid imagery, she writes in a way that the audience can picture what they're reading. She introduces the story from three different characters, Skeeter, Aibileen Clark and Minny Jackson, you are getting to listen/ read in an optimistic way throughout the whole novel. The fictional story includes emotions filled with love, dark humour, hard-ships, and drama. A review from The New York Times notes Stockett's "affection and intimacy buried beneath even the most seemingly impersonal household connections…button-pushing, soon to be wildly popular novel." An overall rating of four and a half out of five worldwide while racking up a whopping seven awards. "The Help" is the book to read, even for an audience range that dislikes reading this will definitely get you more than motivated and engaged in doing so.
Hang on for a minute...we're trying to find some more stories you might like.