Friday Night Lights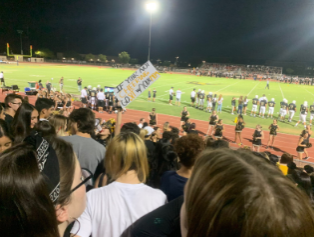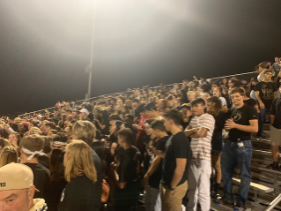 On Friday the 13 at 6:30 p.m. the Verrado student section was full and brimming with excitement and hopefulness ready to cheer on their team to a Vipers victory. As the chanting grew louder and the spirits grew higher the game commenced. The teams readied themselves, face to face, only the 50 yard line separating the two teams. Williams Field, the opposing team, struck hard and fast and by the second half they were up 14 to 0.                                                                                                                                               
Williams field gained seven more points bringing the score 21 to six. As the third quarter came to a close and the fourth quarter began. Verrado students, parents and alumni were in a riot of emotion as they watched the score swiftly change.
Verrado gaining three more points Williams Field managed to double their score the ending score being 42 to 17. The Verrado Vipers ended the night with low spirits and heavy hearts. Football Coach Scott Kniesel had this to say about the loss, "We played hard, but we just couldn't put it away." The Verrado football team continues to put in hard work and are dedicated to their sport, while the Verrado students keep their spirits high and continue to hope for a victory at the next game.