Trump Administration Closes in on Banning E-Cigarettes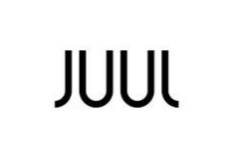 After a recent spike in both sales and controversy, electronic cigarettes, also known as e-cigarettes, are seemingly coming to an end. On Sept. 11, the Trump Administration announced they are finally putting their foot down and are looking into banning the sale of e-cigarettes. President Donald Trump exclaimed that "We can't allow people to get sick. And we can't have our youth be so affected," relating to the multiple deaths and ailments facing e-cigarette users, a number that has risen to six reported deaths and at least 380 respiratory illnesses spread among 36 states and one United States territory. Highly popular vaping company Juul Labs has been at the center of attack during this investigation, being publicly scrutinized by multiple health organizations for claiming that their product is a safer alternative to smoking. Plenty of dangerous chemicals such as highly addictive nicotine and harmful flavorings have been found in the product's ingredients, disproving these claims. Multiple vaping companies are now looking into regulating their ingredients, and are also attempting to enact strict procedures for buyers ensuring that teens do not illegally purchase e-cigarettes, including the aforementioned Juul Labs, whose spokesman stated "we strongly agree with the need for aggressive category-wide action on flavored products. We will fully comply with the final FDA policy when effective." As of now, there is no official ban, but multiple networks, including CBS and Viacom, have already decided to ban e-cigarette advertisements from airing, with more networks soon to follow.
Hang on for a minute...we're trying to find some more stories you might like.