Elevate your future in a world of opportunities through FBLA!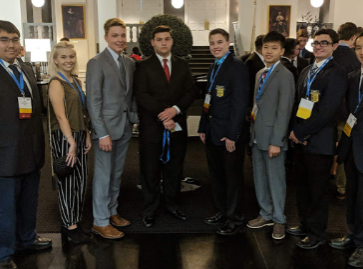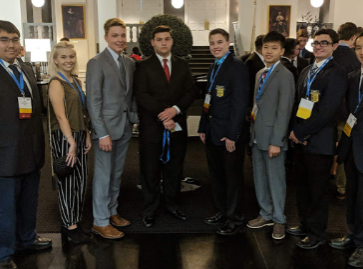 Create, lead and inspire in the largest and oldest business student organization in the world. 
FBLA stands for Future Business Leaders of America and is a premier business education association that prepares students for careers in business! FBLA's mission statement is to "[inspire] and [prepare] students to become community-minded business leaders in a global society through relevant career preparation and leadership experiences." 
With more than a quarter-million students, FBLA has four divisions that allow students, parents and teachers the opportunity to take part in this association. The first one is, Future Business Leaders of America (FBLA) for high school students. Next, there is the FBLA-Middle Level for junior high, middle, and intermediate school students as well as Phi Beta Lambda (PBL) for post-secondary students. Finally, there is the Professional Division for business people, FBLA-PBL alumni, educators, and parents who support the goals of the association.  Each division creates opportunities for excellence to be seen in action. 
This club is organized on a local, state and national level where business teachers and advisors guide local chapters. Arizona is now celebrating 58 years of creating leaders through FBLA. Arizona's goal for this year is to spark members' success through innovative workshops, competitions, and conferences. 
FBLA has multiple aspects to it which allows for each and every student to discover their strengths and full potential. Preston Schroff says "FBLA has brought out the best in me and allowed me to realize the potential that I have." This club includes leadership development opportunities, academic competitions, educational programs, membership benefits, community service opportunities and recognition to those students who excel. At the state level, members compete in events that test their business knowledge and skills. The top winners in each state are then eligible to compete for honors at the National Leadership Conference which may yield cash prizes or distinguished awards. FBLA is an amazing club to get involved in and will be a jumpstart to your future by igniting innovation. Matthew Donze expresses that becoming the school sponsor of this club brings him great joy and a sense of pride. "I am very excited to start FBLA here at Verrado High School and am confident it will create future leaders in our students," Donze says. This club creates leaders and individuals who will go on to succeed in life and become the future of America. Join FBLA today at Verrado High School where you can unlock your potential!
Meetings are every Tuesday in room E-21.
Contact Mr. Donze at [email protected] for more information.