Buckeye Resident Inducted Into Arizona Veteran Hall Of Fame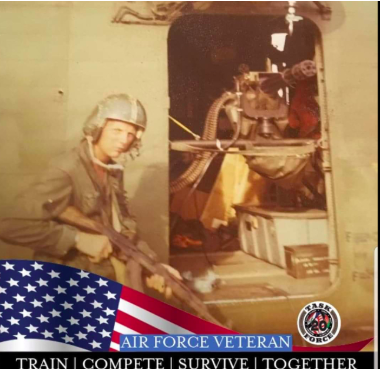 Veteran Victor Peterson Jr. served for 22 years in the United States Air Force. Peterson spent the majority of his life dedicated to helping others. 
When Peterson graduated high school it was the peak of the Vietnam War and instead of getting drafted he joined the Air Force. 
During service, Peterson was honored with two Distinguished Flying Cross awards, four Air Medals and an Air Force Commendation Medal for his great acts of bravery.  
Following Vietnam, Peterson changed from working in helicopters to the Air Force Fire Department and later on continued as a volunteer firefighter in Nevada. 
Even after Senior Master Sergeant Peterson retired from the military, he continued to serve in Veterans groups, as an activist for Arizona Alliance for Retired Americans, Legislative Representative and PAC Chairman NARFE Federal Benefits Experts, as well as, Team Red White and Blue. 
Peterson is also a former retired Mine Safety and Health Inspector for U.S. Department of Labor, former Equipment operator and Captain Mine Rescues team at Newmont Mining, and a former EMT – Intermediate at Elko County Ambulance.
Recently, Peterson was inducted into the Arizona Hall of Fame for the amazing work he had done throughout his life. Peterson said, "I didn't do [any of it] to get the honor, they just recognized that I do a lot of stuff for veterans and they nominated me."