History of Veteran's Day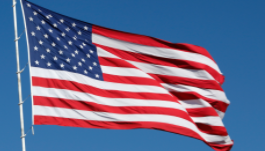 The stars and stripes. The red, white, and blues. Retired and currently serving men and women who fight for our freedom. Remembering those we have lost and those who couldn't be with us. These are the things we think about when someone mentions Veterans Day. Whether you have had a family member who have served in the past or one who serves now, this day is when we honor them and the other 18 million vets. It is a singular day out of the year but does anyone really know the history? 
As our American history teachers taught us, World War I officially ended with the signing of the Treaty of Versailles on June 28, 1919 in Versailles, France. Seven months before this, an armistice, a temporary cessation of hostiles, was signed between the Allied Powers and Germany. This was on the eleventh hour of the eleventh day of the eleventh month. This day is regarded as the end of "the war to end all wars." President Woodrow Wilson proclaimed Nov. 11 1919 would be the first commemoration of Armistice Day.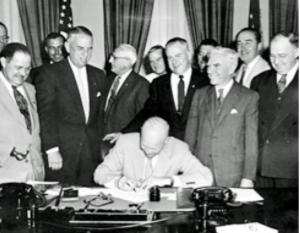 "To us in America, the reflections of Armistice Day will be filled with solemn pride in the heroism of those who died in the country's service and with gratitude for the victory, both because of the thing from which it has freed us and because of the opportunity it has given America to show her sympathy with peace and justice in the councils of the nations…" – President Wilson's quote when he proclaimed Armistice Day
The original concept for this day was to throw parades and public meetings with a brief suspension of business which began at 11 a.m. On May 13, 1938, an act passed made the 11 of November in each year a legal holiday. This day dedicated to the cause of world peace and to be celebrated and known as "Armistice Day." Thereafter, in the Act of 1938 which changed Armistice to Veterans by the words the millions who served and died in Europe for WWII, which required the greatest mobilization of men from all branches, and those who served in Korea. Later that same year, President Dwight D. Eisenhower came out with the first "Veterans Day Proclamation" that claimed: "In order to insure proper and widespread observance of this anniversary, all veterans, all veterans' organizations, and the entire citizenry will wish to join hands in the common purpose. Toward this end, I am designating the Administrator of Veterans' Affairs as Chairman of a Veterans Day National Committee, which shall include such other persons as the Chairman may select, and which will coordinate at the national level necessary planning for the observance. I am also requesting the heads of all departments and agencies of the Executive branch of the Government to assist the National Committee in every way possible." President Eisenhower was then designated to be Chairman of the Veterans Day National Committee.