Is Veterans Day Underrated?
Veterans Day is a holiday celebrated on Nov. 11. It is to give thanks and honor those who have served in the military, but not many people actually celebrate it.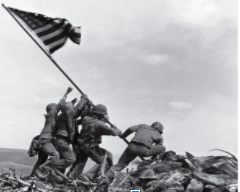 Veterans day is, in most states, seen as important enough to have school or work off. However, you never hear anyone actually talk about how they celebrated the holiday. It is not known for parades or traditions, which could be the cause for the lack of enthusiasm. It is looked at as not important, and most young people don't even know when it is.
Veterans Day to children is just a fun day out of school; this is an issue in the United States. Veterans Day is supposed to be a day where we honor those who have given their lives for our country. Not only is it for the ones who gave their lives, but it is also for those who have worked for the military to better our country. These people have done great things, and are the reason that America is free. The fact that the holiday is going unknown, or is seen as just another day out of school, is telling about how much the  adolescents take their freedom and opportunities for granted. Now, you might be wondering, how do you celebrate this holiday.
Well, for starters, you should thank the people who have served or to those who are serving. You should also spend lots of time with family, because for those who have had loved ones that have served, this isn't possible. Most importantly, you should think about all that you have. America would not have the liberty it does without the military and those who fought in our wars.
America needs to become more aware that Veterans Day is a holiday just as important as Easter and Christmas. People need to realize that this holiday deserves more recognition than it gets, and to say thanks to those who have given their time to serve our country. Do not allow this holiday to go extinct, make sure to celebrate it as much as you would any other holiday.