Honoring Veterans: How do teenagers do it?
The importance of honoring veterans is vital to the unity of a nation.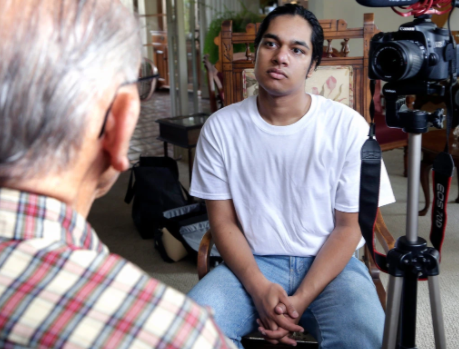 Currently, 620,000 veterans that served in WWII are still alive, and 372 die each day. (National World War II Museum.) These brave people sacrificed their lives to defend the freedom we enjoy today and the only way to show gratitude is to honor and remember them on a day set aside for this cause. Without these brave men and women, we would not enjoy the freedoms we have today.
However, in modern society, there needs to be more awareness about honoring our veterans. Many teenagers do not understand the importance of our veterans and take it for granted what freedoms they have. So on this year's veterans day, some teenagers and schools are taking it upon themselves to spread awareness to this generation about the importance of veterans.
Student Liam Kahan from Ridgewood High School says "One thing students can do to honor the soldiers is to spread the word of their importance and good deeds. One can also find out if there is a veteran in their neighborhood and write a kind letter or email to them." This act of kindness goes a long way with a veteran and lets them know the impact their sacrifice has made on today's generation. Another adolescent is devoting his time to interviewing veterans to preserve their stories and to share the ultimate price they paid to or youth today.
Sherma writes, "These men are my biggest heroes and my closest friends, I am just trying to get a better understanding of what they had to go through in order for me and so many others to be here today and to get a better appreciation for how good I have it." (New York Times) Instead of going to college or working at a job like most 19-year-old students would, Sherma is spending all his time interviewing the last remaining veterans.
It is so important to honor and respect our veterans after all that they have done for us. The United States of America is the greatest country on earth because of these brave people who laid down their lives to pay the ultimate sacrifice. They willingly defended this country with passion and patriotism and they deserve nothing short of our gratitude and respect.