Fall Sports Are Coming Back!
High School sports fans are in luck.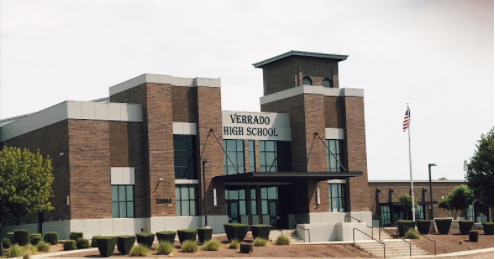 High School sports fans are in luck. On Wednesday, August 5th the Arizona Interscholastic Association voted to begin fall sports as soon as August 17th amidst Coronavirus concerns. The Agua Fria Union High School District will return with a modified Sports calendar. AIA sports information coordinator Seth Polansky says, he is "happy for the student-athletes because of what happened in the Spring, basically, an entire season was taken away from them" 
Golf will be the first sport to begin practice on August 17th with the rest of the sports to follow. Football will be the last sport to start with practices expected to begin on September 7th. Verrado Swim and Dive coach Sarah Beyers discussed her plans on how she is safely returning to the pool. " Swim and Dive will have a limited team, split practices, 6ft social distancing outside the pool with masks, in the pool only 2-3 swimmers per lane on opposite ends, and no sharing equipment".
The AFUHSD plans to follow the guidelines recommended by the AIA. Some of the Phase 1 guidelines that have been released so far include all athletes, coaches, and staff must be free of symptoms for 14 days, a symptom questionnaire for all participants, and enhanced disinfected and cleaning. Verrado High School athletic director Tim Butler said: "The considerations and preparations in our school and district in order to reduce the spread of Covid-19 is to make adjustments and follow guidelines before our student-athletes participate".  The AGFUHSD is prepared to do whatever they can for sports to begin.  
Student-athletes are facing a very different environment during this fall season with a late start, reduced practices, and fewer competitions. Coach Beyers reminds her athletes to stay positive and use this as an opportunity to get better. " Athletes can use this time to look at the challenges as obstacles that will only make them mentally stronger". While there won't be any fist bumps or high fives and competitions will look different without fans,  the return to high school sports is a win for the athletes, the educators, and the entire community.