How Athletes Stay Conditioned At Home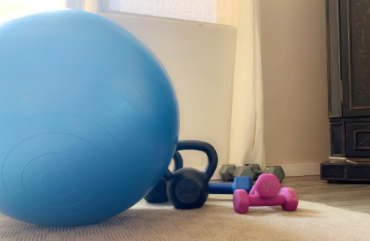 As we all know Coronavirus has shut down restaurants, stores, pools, and most importantly gyms. For athletes, a gym is an essential piece of staying in shape and ready to perform. Many pro athletes have taken to social media to show everyone how they are staying in shape while stuck at home. They have gotten very creative. 
An article from InsideHook showed us how bodybuilder/youtube star Ulisses Jr is using ordinary household items to create a great workout. With a broom and a set of resistance bands, Ulisses Jr is able to get in a killer workout. He is a great example to show everyone that they are able to stay healthy in these unique times.
Pro athletes aren't the only ones in need of a good workout. High School athletes around the world can't go to their regularly scheduled practice and get ready for their upcoming season. Makena Malkemus, a swimmer at Verrado high school, took advantage of the outdoors and the activities available to her. She "ran every morning and walked the Verrado stairs" to stay in shape while away from the pool deck. 
While staying physically strong is important, you also want to make sure you are in the right place mentally. When you're away from your team it can get very lonely and you could lose interest in the sport. Makena stayed in a good headspace by making sure she stayed connected with her teammates."They are some of my closest friends and the people I see every day. I think keeping connected with those people can keep you in the sport mentally while you are away," she said. We are living in a very unique time and it is important for athletes to stay connected and healthy through it.