Video Games. Are they good for our health?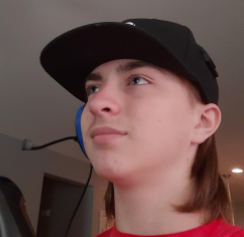 There has always been that question, "Are videogames safe for our children?" Even though there are multiple reports saying that videogames will turn people's brains into mush. The things that most parents and reporters say aren't all bad things about video games, there are still good sides to videogames as well!
Video Games help kids work on becoming more social. In this day of age, video games are the best source of entertainment. Millions of people have at least one source to play video games, mobile, console, and computer. People all around the world can communicate with each other, boosting confidence and self-esteem after talking to people with the same opinions and favorite topics. It is also a good way to train eye-coronation and help kids be able to focus on multiple things at the same time, therefore becoming more efficient at what they are doing, succeeding in life.
Now here comes the tricky part of the article, is it healthy for our children? Well no it's not, in fact, if you stare into any screen such as phone, TV, and computer, it could cause straining, potentially worsening your vision, causing the need for glasses, and playing too long with a controller, or keyboard could cramp your fingers. That's why you should take a break once in a while, enjoy the sunshine, take a nap, go swimming, play a board game, or even build something. Now even though there are bad sides to video games, they can still benefit and even impact lives, you could become a coder, you could go pro and win big money, or you could even create your own entertainment system.