COVID-19 Spreading Faster in Az Than Anywhere Else Nationwide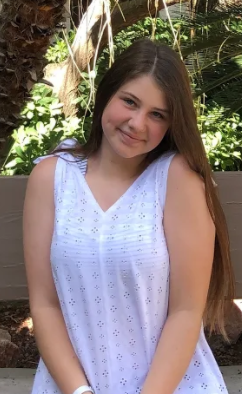 More stories from Samantha St. Louis
In March of 2020, COVID-19 was declared a national emergency and many of us could have never imagined how true this would become. Almost a year later, too many Arizonans have lost their jobs and many Arizona school districts have switched to online learning. Masks are required by many businesses and staying socially distanced is expected. Many people are feeling increasingly unproductive whilst stuck at home and mental health issues are at an all-time high. This pandemic truly lives up to its title.
 I have seen first hand how widespread this virus is. Countless people that I know personally have either had a case of COVID or been scared that they do, and I don't even know a fraction of Arizonans. According to the Arizona Department of Health Services, as of January 12, 2021, Arizona has 636,100 cases of COVID-19 (Maricopa county holding 393,732 of them) and 10,482 recorded deaths. Arizona leads all other states with an average of 129.5 daily cases per 100,000 people.
Arizona and Washington are very similar in population, Arizona with 7.3 million residents and Washington with 7.6 million, however, while Arizona has the most COVID cases per capita, Washington is all the way down in 45th place. This information really sparks the question, what is Washington doing differently?
 Arizona governor Doug Ducey and Washington governor Jay Inslee could not have managed this crisis any differently. For example, Arizona is one of the 5 states that did not issue a statewide mask mandate, instead, each county was able to decide for itself. When the virus first started to become serious, I remember sitting and patiently waiting for the vote results to decide whether or not masks would be required in Maricopa county. Washington on the other hand, never had that experience, instead, they immediately issued a broad public outside/inside mask mandate. Another difference is travel restrictions. Washington has a mandatory quarantine for returning travelers with the exception only for negative test results while Arizona has no current travel restrictions. Arizona issued their own definition of 'essential businesses' and follows those guidelines, Washington follows the guidelines provided by CISA. Lastly, Arizona has an openness score of 81 and Washington has an openness score of only 39. Openness scores are an evaluation based on how 'open' the state is. A lower score indicates a relatively closed state and vice versa. I can't even imagine what Washington residents went through during those initial months, however, whatever they did obviously worked better than what we did here in Arizona. The question is, was it worth it? I for one would do anything to get back to 'normal'. COVID-19 is spreading fast in Arizona and how we handle it from here on out may make all the difference.
Leave a Comment