Verrado Basketball Kicks off the Very Anticipated Season
Basketball is back with safety precautions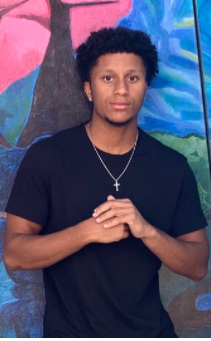 More stories from Jayden Harrington
The Verrado basketball team Started their winter season with a High scoring 20 point Win against Canyon View High School on Tuesday. The basketball team is very confident coming into this year with a chip on their shoulder.  
Since the AIA (Arizona Interscholastic Association) has voted for winter sports to be back in effect, there have been some rules that need to be followed at games for this winter season in Arizona. Teams are now required to wear a mask at all times even in the games now.  Parents are the only ones allowed to attend games and are also required to wear a mask. These rules are to keep everyone safe according to the board members of the Arizona Interscholastic Association. 
Teams around the valley are eager to compete on the court, especially the Verrado basketball team. The Vipers look to have a successful season despite the adversity they have been dealt with.
Leave a Comment