Creepy "Saint Maud" Is An Absolute Shocker
A24 Makes A Promising Return With Hit Psychological Horror Film "Saint Maud" After Not Releasing A Film In Almost A Year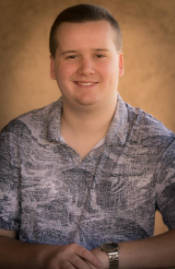 More stories from Gavin Holter
The film production company A24 has finally made its return to the big screen with their new hit film "Saint Maud", and believe me, it truly was an absolute hit in the film world. With A24 constantly delaying their newest films up until now, early 2021, fans of the company and of film in general have been craving a new release to finally hit theaters, or at least VOD. With the release of "Saint Maud", and already a plan for more films from the company to release, A24 is officially back to its ways of stunning fans with their new releases, and "Saint Maud" falls nothing short of an absolute shock to its audience. 
"Saint Maud" follows our main character Maud, who is a young nurse with a devotion to Christianity after experiencing an overload of trauma following an accident in her early days of nursing. Her job now is to be a private carer for a retired dancer named Amanda who is slowly becoming lifeless with cancer. Her devotion to god sparks an obsession with saving Amanda's soul as she will do so at whatever cost. 
The plot of this story may not say so, but this is by far a horror film, a very dark and psychological one. Going into this film, I kept very mediocre expectations, especially after seeing the differing opinions of people who had already seen this film. For film critic scores, it was sitting at over 90% on Rotten Tomatoes which is very, very good. However, for the average audience score, it was just barely over 50%, which tends to be very low for audience scores. I truly had mixed expectations going into this and I was blown away by this film. 
Aside from being your typical "slow-burn" type horror film, there was never a dull moment, especially in the third act. Being a slow burn film, it definitely dragged a bit in the first half of the film, but once the film takes the direction it decides to go, it puts its foot on the pedal and truly never let's go. This film starts as an eerie drama film and quickly takes a 180 in the third act of this film where it gets twisted and extremely psychological in the horror aspect of it. It's definitely a hard film to talk about without spoiling, but wow did it take me by surprise. 
Not only does this film exceed expectations when it comes to the storyline, it surprises me even more cinematically. The cinematography of this film is some of the best I've seen in months, and its musical score only adds to its eeriness. Actress Morfydd Clark easily stole the show, as the plot and turns in the story heavily revolve around her and her devotion to God, but she still put on a show. I wouldn't be surprised if she got nominated for an Oscar for best actress or at least got considered. 
Overall, being Rose Glass' first-ever feature film on the big screen, she well exceeded expectations. This is definitely not a film for everyone, as I'd say it primarily caters to those interested in more of an Arthouse style film, or a dark psychological horror film. If any of these interests cater to you, this is easily a must-see. Though your average movie viewer who finds primary interests in animated movies or superhero movies will likely not be a fan of this one. Dark, psychological horror films tend to be right up my alley, and I wouldn't be surprised if this ends up being one of my favorites for the year. 
Leave a Comment