Must Watch on Netflix: Love Alarm Korean Drama
"Love Alarm": is it worth the watch?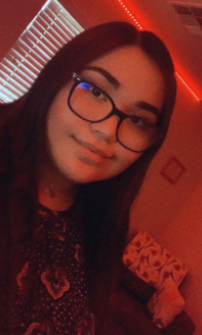 More stories from Emily Rodriguez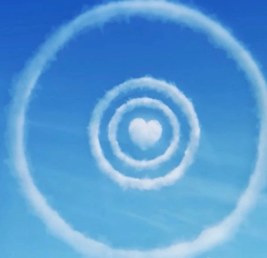 The series that left many viewers speechless by taking them on an emotional rollercoaster is the South Korean drama Love Alarm, which has been one of the biggest k-dramas on Netflix among Korean fans as well as international fans. The drama is originally based on a webtoon written by the author Chon Kye- Young. The writer Kye-Young has written other graphic novels in the past however Love Alarm is considered to be her most well-known hit comic since she had released it in 2014.  After the delay and the occurrence of covid, it has now been announced that season 2 will be released on March 12, 2021, on Netflix.
The drama is centered on a virtual love app where you discover the person who has feelings for you within a 10-meter radius. The Korean drama talks about the story of a young girl named  Kim Jojo who lives with her aunt and cousin because of the death of her parents which makes her face challenges of re-living horrid memories that happened when she was younger. She is a quiet girl with few friends, trying to earn a living since her aunt does not give her money. She struggles with trust issues because life has taken the people she has loved away from her.  which causes her to shut most out and brings her walls up. Until she meets a certain boy or maybe two that will soon break down her walls. Which could soon be the light in her life after living in the darkness for so long. 
One boy is named Hwang Sun-ho who comes from a wealthy family background. He is a model that comes back home to study, however, he may have fame, but he also faces his demons. When trying to pretend his family is perfect on camera but in closed doors, it's all an act to presume what is not true. Then there is Lee Hye-Yeong who is Sun-ho's best friend who comes from a humble family background however he as well has to endure a challenge which is seeing the girl he likes with his best friend. These will face many obstacles from lies to heartaches to reach happiness. Who will she choose? Will she finally choose to fight for Sun-ho? Or will she give a chance to Hye-Yeong who has liked for so long?
This K-drama is not just your typical romance love triangle. This drama faces love, betrayal, and heartache but it all goes well developed with an amazing plot, the actor's chemistry within the storyline. It shows the reality of feeling like a burden, feeling lost. As well as brings light to those who face trust issues due to feeling as if there is a chance of being taken advantage of because of who they are or for what they have. This k-drama also showcases finding the courage to finally speak out and express your emotions that have been locked away. 
Love Alarm has impacted me in ways by believing that it's okay to have our struggles but with hope and having people around you who care for you can make your life 10 times better. This drama will be a fantastic experience where your family and friends or even that significant other can all come together and laugh and cry all at once but still enjoy this drama. Which could make your heart ring as well.  If interested in watching this drama and following along in the journey, by living through this amazing story with the characters from the beginning till now then you can look forward to it on Netflix.
View Comments (1)