"Nomadland" Deservingly Scores Big At The Golden Globes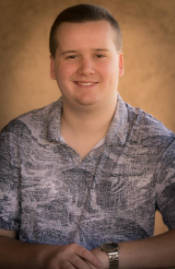 More stories from Gavin Holter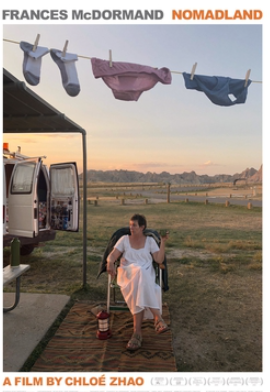 The film "Nomadland" is finally making its way into theaters nationwide, and it couldn't be more perfect timing. "Nomadland", directed by Chloe Zhao, hit theaters on February 19th, the weekend before the first major awards show of this year. I had the chance to see this film the day it came out, and after seeing it, I believe it deserved every single award it got. 
"Nomadland" follows Fern, played by actress Frances McDormand, an older woman who's been alone for a lot of her life, especially the last several years. She lives in a trailer-like van, where she drives all over the country to explore nature and everything it has to offer. This emotion-wrenched drama is director Chloe Zhao's third feature film, adding yet another fantastic film to her resume. 
The movie industry is finally getting back to normal with having the Golden Globes on this past Sunday, and even though it was almost all virtual, it was nice to see fantastic movies like "Nomadland" win the awards it deserves. At the 2021 Golden Globes, "Nomadland" was nominated for 4 awards: Best Drama Motion Picture, Best Director of a Motion Picture, Best Screenplay of a Motion Picture, and Best Actress in a Drama Motion Picture. Unfortunately, it only came away with Best Motion Picture and Best Director, but those are easily 2 of the best categories to win in. I would argue that lead actress Frances McDormand, who plays Fern, got snubbed from winning Best Actress but that's just me. Regardless, I'd say "Nomadland" did pretty well at the Golden Globes this year, rightfully so. 
"Nomadland" was deserving of these awards for a lot of reasons; for instance, this film had absolutely stunning cinematography, some of the best I've seen this year. I'm not sure if it'll get a nomination for best cinematography, but it was still great. Aside from the more cinematic elements that blew me away, this film really had an impact on me, and possibly a lot of others. I'm not sure how it did it, but "Nomadland" hit me on every emotional level it was trying to, and I felt almost as if I had been in Fern's place at one point when I haven't come close. I still have my family, friends, a lot of things in life compared to Fern who just had her trailer-van and a few new people she met along the way, and yet I truly did feel as if I was in her shoes. This could be something more personal, but I found this movie hit me in an emotional way more than any other movie has this past year, and I'm sure others who agree can say the same thing. 
As previously mentioned, Frances McDormand was nominated for the Best Actress Golden Globe but unfortunately didn't win. This really bummed me out as I genuinely think no one else can play the role she does in this movie. I can't say that about the actress that won the award, but I without a doubt can for this film. 
Aside from that one smaller snub at the awards, "Nomadland" won the awards I thought it would and it was very deserving of those awards. This will likely be in one of my top films since the start of 2020, and I think it's very fitting on that list. There are still other movies for this awards season that I need to check out, but as of now, "Nomadland" is a front-runner. 
Leave a Comment