Classical Drama of Youth: "Wait, My Youth"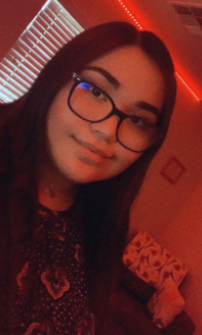 More stories from Emily Rodriguez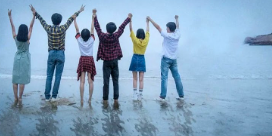 A drama's main goal is being able to show its viewers the story, which is being told from their perspective, as well as the audience being able to have connections within the storyline as well. A drama that I have connected within the storyline is a Chinese drama called "Wait, My Youth". It was written by Tiantian Qian and directed by Quinyan Shen. The genre is Life Romance. 
This drama is based on a group of 5 friends and how they each individually will deal with young love, the beauty of friendship, and feeling the warmth of "family" which surrounds them. There is a girl named Su Can Can who is naive when it comes down to facing reality through her youth. However, with the help of her friends, she learns how to see the real world as it's not always colorful, as life does have its rough patches. She will face the matters of the heart when trying to deal with feelings with a boy she has liked for years or another boy who has picked on her but also has never left her side. There is also her best friend who is Xu Mei Li who will also like a guy. However, being able to speak out and be honest on who she is and how she will face learning to love her true self. 
There is also Toa Ya Ting, Su Can Can's cousin. She has her challenges although, she shows a smile on her face on the outside. However, she hides her sadness quietly as she deals with divorced parents and having unrequited love. One of the boys is named Lan Tian Ye who is seen as a cold soul, however, by getting to know him better he is very uninhibited when showing his feelings, as well as his thoughts. Lan Tian Ye will start to develop feelings for Su Can Can by spending so much time with her. He will realize that all his teasing was just pure feelings. Another boy is named Lin Jia Ze who is a gentle and calm person he will face a challenge on realizing that he likes Su Can Can that has had feelings for him for so long but knowing she now likes his best friend. 
This Chinese drama shows issues dealing with love and learning about the next steps after high school. Also by showing the struggles when trying to reach your dream will not be an easy journey. The overall plot of this story is paced very nicely as it doesn't use irrelevant details or scenes so it's not a drag as it's centered straight to the point. The storyline is very touching because it's easy to relate to the themes which are being shown on screen also their chemistry makes you feel the emotions and start to develop a care for the actors who are playing their parts in sync. 
This drama has made an impact and holds a strong place in my heart because it's a wonderful story to watch and an experience to see on the screen. Also by knowing that I have a strong relation to it because I am figuring out what will be my next after high school. As well as being mindful to know that the real world is hard and it's not going to be an easy journey to conquer. But with the help of family and friends. That will be that shoulder when you need advice, etc. There will be no doubt you will regret watching this; it could even make you not want to stop re-watching the drama. If interested in watching this wonderful story with the characters you can watch it on Netflix.
View Comments (2)