How To Have Fun On Spring Break Even During a Pandemic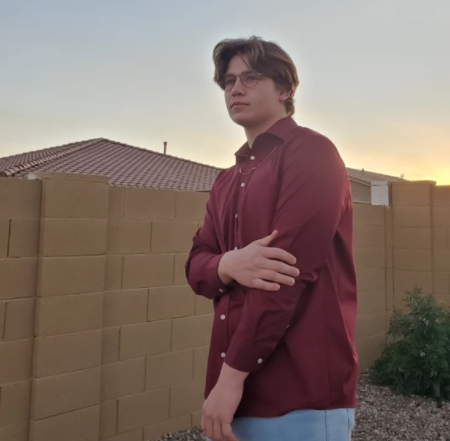 More stories from Liam Stillson
With spring break right around the corner, and with Covid still affecting our everyday lives it may be hard to think of spring break ideas at the moment but there are options out there that are safe and fun, that isn't sitting around all day binging Netflix and Disney +. If you are not wanting to spend a lot of money, but still have a fun time then maybe thrifting could be a good choice for you, a cheap way to have fun and get clothes at the same time, the clothes are cheap and there is a variety no matter where you go for both guys and girls. 
Thrifting isn't just helpful to the buyer, however, when buying at a thrift store you are supporting a local business, and also you are reducing waste by buying these clothes and not letting them go to the trash. If you are wanting to be out as little as possible and want to stay in maybe picking up a couple of board games might be a good idea, of course, there are the classics like Monopoly, Clue, and Sorry which will always be a reliable choice, but there are other games out there that are just as fun. 
For example, recently I bought The Oregon Trail card game that only costs $15.00, and after playing it a couple of times, I can tell you that it is worth the buy, it is a great game for anyone, even those who haven't heard of the original computer game, and those who aren't really into card games like I was before buying it and trying it. 
If going out does not bother you then there are plenty of places to go and activities to do, for example,  bowling is a good place to start, it is a reliable activity, that is almost always accompanied by good food, laser tag and arcade games. If bowling isn't your thing then there are other things of course, the temperatures are rising and it's getting close to summer so the ice-skating rink in Peoria wouldn't be a bad idea, a chance to cool off, to spend time with friends and family for the cheap price of about $10.00 person and about $4.00 for a pair of stakes its a cheap price for a fun time. 
Lastly, if you want to try something new, and your weekend is free, I would go to Fightertown paintball, a place that is only open on the weekends. The park is family-friendly, beginner-friendly, offering private games for those scared to join the public games with everyone else, they are even eco-friendly only allowing biodegradable paintballs and BBs for airsoft. The park has rental gear for anyone that hasn't played before and makes sure that people that do have their own equipment are playing fair and by the rules. So if you don't have any idea on what to do for this upcoming spring break hopefully this gave you an idea or two on how to have fun and stay safe. 
View Comments (1)