Diamondbacks allow 25% Capacity at Home Games
Cases Continue to Drop in Arizona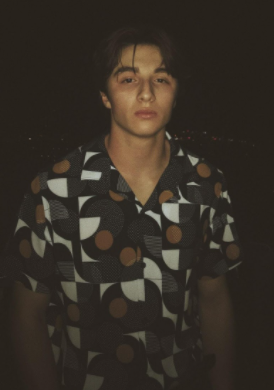 More stories from Bradley Frye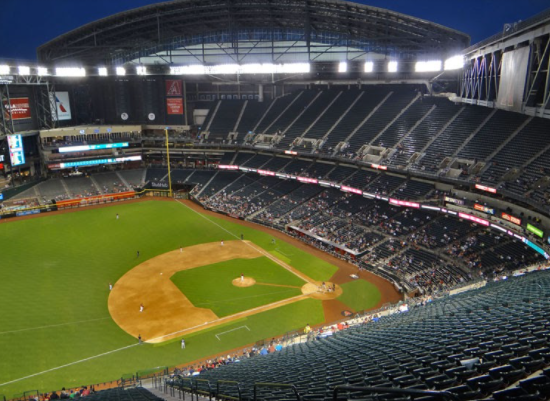 As of yesterday, March 14th, 2021, Covid-19 cases have dropped all the way from 13,763 on January 8th to 649 as of yesterday. Schools are reopening including our very own Verrado High, restaurants and clubs are bustling with life again, and now fans are being allowed back into sporting events after a whole year of empty stadiums. Times are finally changing and the world is returning to a form of normalcy, but Covid-19 is still a very real and prevalent issue in our world today that can't be ignored. Because of this, The Arizona Diamondbacks are allowing fans back at Chase Field, but at a very limited capacity of only 25%. This is a very small number compared to the staggering 100% capacity being allowed by the Texas Rangers at the new Globe Life Field after the Governor of Texas Gregg Abbott announced on March 2nd that the state of Texas would be opened back up to 100% capacity.          
This has stirred up a lot of controversies as many feel that opening up a stadium to full capacity is too soon including me but I can agree that the Diamondbacks allowing 25% capacity is a much smarter idea and is also a good jumping-off point if the organization does decide to expand the number of fans in attendance. 25% equates to around 12,000 fans which is a pretty substantial amount but nowhere near the 48,000 at full capacity but it is great to see that the Mlb is finally allowing fans to return to watch their favorite hometown teams duke it out on the Diamond once again. 
Similar to the procedures being taken at Globe Life Field, fans will social distance in both seats and the lines at the concession stand in the meantime, bags will not be allowed except for medical equipment and diaper bags for infants, and Credit/Debit Cards will be the only form of currency allowed at the ballpark cash is not permitted for now. This is great news for Diamondbacks fans or just sports fans in general because it shows that we are now at a point in the life cycle of Covid-19 where we can feel comfortable leaving our homes and being around other people after a whole year of self-isolation. So far the Diamondbacks haven't publicly announced if the capacity number will increase if cases drop even further, but with Cases dropping and vaccines being produced on a mass scale, the idea of a full stadium packed full of raving fans isn't so crazy after all. Other teams such as the Milwaukee Brewers and Cincinnati Reds and more are following in the same direction as the Diamondbacks with both the Reds and Brewers opening to 25% capacity and hopefully increasing that number if cases decrease. All in all, seeing fans back in the ballpark and having the opportunity to attend games is a sweet sight to see after a whole year of self-isolation.    
Leave a Comment