Zack Snyder's Justice League Is The Movie All DC Fans Have Been Waiting For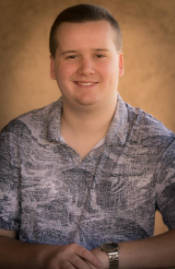 More stories from Gavin Holter
Director Zack Snyder has finally released his long-awaited version of "Justice League" after DC fans were very disappointed with the original. Zack Snyder's "Justice League" lives up to the expectations of what "Justice League" should have been about, as he revives the DC Comics scene with his latest film.
Zack Snyder's Justice League follows Bruce Wayne (Batman) and Wonder Woman, who attempt to put together a team of superheroes (fellow DC superheroes) to fight against the new enemy that took the life of Superman. This visually stunning film runs at an incredible 4 hours long, so it's best to make sure you have a lot of time when watching this. 
Even at a running length of over 4 hours long, there were very few dull or bland moments in this film. Obviously, you have to build a story, but even still I was captivated. Even when scenes of this 4-hour film dragged on, the eventual fight scene or conflict scene made up for it.
Aside from having a very effective storyline, this film exceeded expectations from many other standpoints as well. Whether it be the acting, visual effects,  or the amazing score, they all were just a step up from the previous Justice League film. Ben Affleck as Batman put on one of his better performances as of recently like many of the other actors and actresses in this film. It just felt refreshing to get a great Justice League film after the disappointment of the previous. 
A lot of the praise from Zack Snyder's "Justice League" mainly comes from the fact that his version of the film is so much better than the original that came out years ago. As true as that is, I believe Zack Snyder's cut should get more love and appreciation for how well it masters certain aspects of film and entertainment, not just because it was a step up. 
All in all, Zack Snyder's version of "Justice League", which released last week on HBO Max exclusively, definitely hit every aspect of a good film out of the park. It was very entertaining with a huge cast of characters and is a film that will hopefully put some faith into DC film fans for the future. 
Leave a Comment