Campus Flora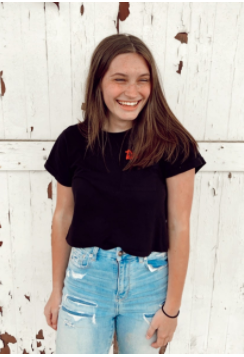 More stories from Abigail Lowrey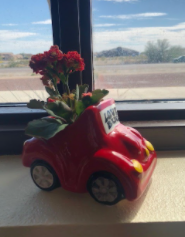 Something that goes without saying is that plants can need a lot of light and attention. Almost every classroom has giant windows that have constant light hitting them. Within each socially distanced class, there's always someone to remind the plant parent to take care of the community flora. A few teachers have taken advantage of this direct sunlight, allowing plants to thrive on the windowsills.
One of the teachers is the A-Wing Science Teacher, Ms. James, having a small flower growing out of a red car. The little guys get as much light as they could possibly want with this South facing window. James got the cute collection of flowers from the local Fry's as it reminded her of her own car. While she is not the only plant parent on campus she is the most prominent with her one little piece of flora. Her addition to decorating the halls with plants may inspire other teachers to contribute to the natural beauty of the campus.
Plants, a lot easier to take care of than pets, can heavily contribute to the positive atmosphere that the school should be. So teachers, if you're looking to improve your classroom in any way I recommend plants. A pothos or a philodendron won't get too mad if you forget about it once in a while so they're always reliable. I've found best luck finding these plants at local stores such as Lowes or Home Depot or if you're looking for something more exotic I always recommend Etsy.  If you're not sure about the commitment or maybe management of a larger hanging plant something much smaller like a forget-me-not or small blooming flower may fit your taste better. How ever you choose to decorate the halls with flora the more fun you have the more fun that the students will have!
Leave a Comment