An Honest Review of the TikTok Famous 'Cirkul' Water Bottle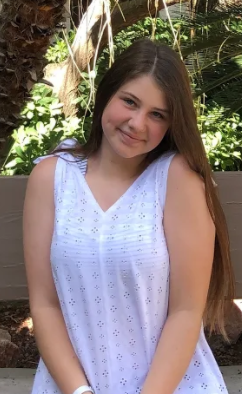 More stories from Samantha St. Louis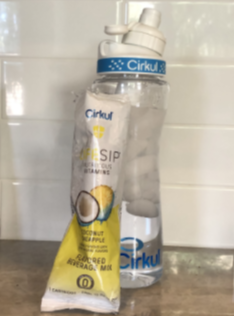 As the summer months approach and temperatures increase, it becomes more and more important to stay hydrated so when I saw the Cirkul bottle on TikTok, it was hard to resist. Cirkul is advertised as a healthy alternative to sugary drinks and a way to up your water intake. It uses zero calorie, zero sugar 'sips' (flavor cartridges) to enhance your everyday water and with over forty different flavors, there is plenty of variety. I subscribed to a monthly shipment and received the bottle plus 8 sips for just under $30. Below are all the flavors I purchased, ranked from my least favorite to favorite.
Sweet Tea & Lemon

– Enriched with B Vitamins 
One of the two flavors that I had to throw away because it was so bad. 
Raspberry Tea 
Slightly better than Sweet Tea & Lemon but still, it belonged in the trash.
Cherry Limeade

– Healthy Energy
I had high hopes for this one but unfortunately, it fell short.
Black Cherry

– Healthy Energy
Black Cherry is one of my all time favorite flavors/scents so my standards may have been a little high, but it just wasn't my favorite.  
Vanilla Iced Coffee
I heard so many mixed reviews about the coffee flavors so I was very skeptical of this one but it literally tasted like I was drinking vanilla iced coffee. 
Strawberry Watermelon

–

Healthy Energy
The strawberry and watermelon flavors blend perfectly in this sip. 
Coconut Pineapple

– Enriched with B Vitamins
Such a good flavor but ultimately, the aftertaste kept it in second place.
Strawberry Kiwi

– Enriched with B Vitamins
So refreshing and flavorful!
The bottle itself is very user-friendly. It is so easy to use and it is customizable to each individual. You can twist a dial at the top that allows you to choose how much flavor is infused into each sip that you take. You can even twist it to 'x' that allows you to drink plain water. My only complaint is that it can get messy. I often found water on the counter wherever I took out the flavor cartridge. Overall, I definitely drank more water when I was using Cirkul, however, I did end my subscription. I think that it was a great experience but not something that I need to pay for every month. I would definitely recommend this product because, with over 40 flavors, there is something that anyone could enjoy.
View Comments (34)