Hit or Miss? Miss in Kiss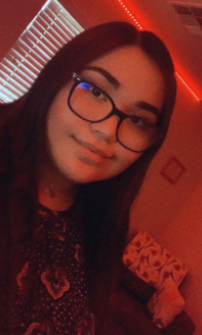 More stories from Emily Rodriguez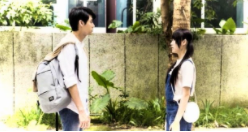 When watching a drama the audience usually sees the chemistry between the characters spark your interest right away. However, in some cases, it takes a few episodes to see development between the leading roles. A drama that paced very well together was the Taiwanese drama called "Miss in Kiss".The film was released on December 8, 2016. The film director is Ling Ching Fang. This film is the seventh that has had an adaptation from its manga series Itazura Na Kiss. 
The film is based on a girl named Xiang Qin's who is a very bright and heartwarming yet naive girl. She has a huge crush on Jiang Zhi Shu, unfortunately, whenever she tries to get near him he turns her down harshly. Jiang Zhi Shu is known as a genius because of his high IQ, although because of the way he is with others, he is shown as the cold and arrogant type. Only the right girl can shake and turn his stone heart into something beautiful. However, Zhi Shu will not make it easy for her to have a place in his heart. 
The plot moves along, and a tragic accident causes Xiang Qin and her dad to stay with his college buddy Uncle Ah Li. Zhi Shu's parents will offer Xiang Qin and her father to stay in their home. She will embark on a great surprise that Jiang lives there as he will also be surprised to see that she will be staying in his house for the time being. However, he will ask for her to keep it a secret as he doesn't want anyone to know. Will the two be able to manage to live together under the same roof or will they end up avoiding each other?
Over time, she will continue being rejected, and Xiang starts questioning herself. Maybe liking and waiting for Zhi Shu will go nowhere, or perhaps a powerful love could bloom from them. Xiang Qin will soon have to decide if she is willing to keep fighting for the love for Jiang even though it may be one-sided. Will it be too late for them or will Jiang finally come to realize the girl of his dreams was near him all this time? 
I would recommend you to watch this because the relationship dynamic between the characters progresses in each episode. This drama is well written, as each character interacts with one another, you will fall for their personalities. The way that this drama brings its audience inside the head of its characters is extremely well done and appreciated. Hearing more from the character's inner thoughts adds to the plot.
Although this is more of a cliche love story, it will still be a guilty pleasure to see and to watch with your loved ones. The storyline of the romance may bring many viewers comfort, even on television most couples struggle to reach their happiness. If interested in following through with this wonderful drama, it is available for streaming on Netflix!
Leave a Comment