Taking High School Experiences into College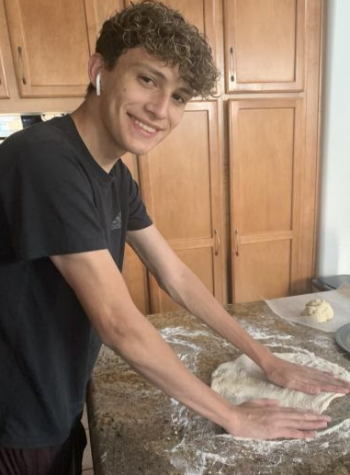 More stories from Brian Camacho
From Freshman year to senior year, we as students have grown and adapted to many different situations. From these experiences, we have learned multiple lessons and have become better people in society. From high school to college, we can take these experiences and apply them to college life. Understanding that these experiences are beneficial to you can drastically change your viewpoint on how difficult college life is.
  High school is different for everyone, but one thing still stands, everybody changes and develops differently. Whether that's taking a certain class or discussing a topic that piqued your interest. It inspires you to go down a path and major in something that you find enjoyable or intriguing. It could be taking action in a situation, and you learn how you reacted or how it affected others. You learn from it and you're always attentive to that lesson. This is what decides your future and understanding how impactful these lessons can determine how college is going to affect you. 
Dealing with the new environment of college can be intimidating, but trying to keep your cool and time management skills on the tee is important to becoming successful in your studies. Whatever you are getting a degree in, it's not going to be easy but for the last four years of high school, it should have prepared you for the workload that you'll experience in college. Now granted, college is a lot harder than high school, though I think the same principles still apply. Staying on top of your homework will make you less stressed and mentally drained. With that stress relief, you can have more time to plan out your week and become more productive and proficient in college life. working hard means you can play hard, you'll have more time to go out and hang out with friends, visit family, or be able to have a day to just relax and recoup. The difficultly of college is dependent on how you treat it and how much effort you put into it.
From high school, it doesn't seem as if you learn a lot but over the four years, you learn many underlying life lessons and handle situations differently based on your experiences. This prepares you for the drastic change in the environment that college offers you. Knowing that life lessons are extremely important and shouldn't be taken as a grain of salt is imperative to how college is going to treat you.
Leave a Comment