Which is better for College: Windows or Mac?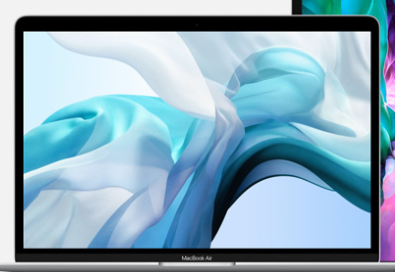 As we step into our next chapter of life, college is right around the corner, and being prepared for it is the best thing we can do. The most important tool to have as a college student is a fast and reliable personal computer. P.C, in other words, helps you research and complete tasks assigned to you on the daily basis from your professors. Though you want something versatile in any major that you choose, knowing what type of P.C you want is a difficult decision. Either you can choose Windows, which is a basic operating system or you can choose Mac. Mac offers a cleaner version of windows and is more user-friendly. But what are the Pros and Cons of each Operating system?
Windows was the first operating system made, and it remained on top for over three decades. It is pretty well rounded and provides the necessities needed for a P.C. When it came to making windows, Bill Gates wanted something that anyone could use and allow the user to customize their P.C to their liking. That can be upgrading the internals of the P.C., or even making applications that helped run the operating system already on it. Nowadays, Microsoft has made its computers very cheap, reliable, and lightweight. The main computer they have been selling is the Chromebook which gives the user all the basic needs, such as notes, email, spreadsheets, and many other smaller applications. Unfortunately, the Chromebook does not offer any ability to access the bigger applications like special engineering and rendering software. So if you are enrolling in a major that requires you to use bigger software then you might need a bigger computer that Microsoft offers. 
Now it's time for Mac, created by Steve Jobs. It was designed to allow the user to access more intricate processes and features that would make the job of task keeping simple and easy. Simplicity was the main goal that Apple wanted to achieve when creating its products. So from a college student's standpoint, the easier, the better. Completing more difficult tasks with ease and having a shortcut to doing so is very important to college students. Now, Apple products aren't cheap, the massive amount of research and development that was put into these machines is ridiculous. Not only that but the features that come with these Mac computers are only limited to apple products. So, if you wanted to access a Mac application through a Windows operating system, you wouldn't be able to. Now, even though Apple products aren't cheap, they are well versed when it comes to being able to access bigger software and run them with ease. Making them coveted by college students around the world. Now granted, Apple also does not allow the user to customize their P.C's like Microsoft does with theirs. This is a huge disadvantage when it comes to a time that you need an upgrade but you don't want to replace your entire P.C.
In contrast, Both Windows and Mac have their Pros and Cons but are both still very good choices for a computer in college. It is preferred and what you think is first, better for your degree, and second, what you'll enjoy more. 
Leave a Comment