A Strange Year in Sports
May 17, 2021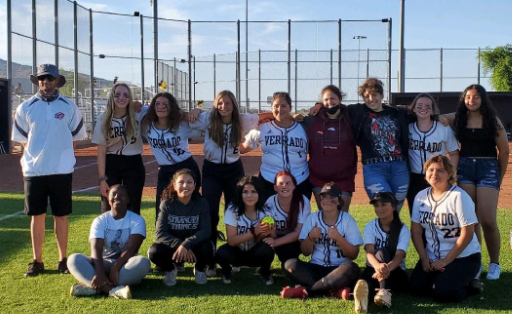 Lady Vipers Close Out Softball Season
The day has come, on May 4th was the final softball game of the season for the JV team. Vipers played against Raymond S. Kellis High School in an intense game. It was the last game for both teams so the determination to win was strong. The scores were neck at neck during the first 2 innings until the opposing team started to lose their determination which caused a lack of teamwork and in their game. The Lady Vipers struck hard and won the game 10-3.
Verrado Volleyball Wins!
As Verrado's Varsity Volleyball team takes the win against Centennial High School. We should all celebrate this win for the girls as it is another victory for Verrado as a whole. These ladies have been working very hard every practice to improve as a team. 
They did an outstanding job in all 5 sets of the match to win against Centennial. There was a successful win of three out of the five matches played. There was no doubt that the girl's team was determined to win and they gave everything they got. All of them came to put up a fight and show Centennial everything they have to offer and it was well displayed. As a team, they worked together cohesively to show Centennial what they were up against. The power they have as a team is impeccable and they really pushed through. 
I talked to one of the captains Emily Wilson and she says, "I think this season is going to be really fun. All the girls are so nice and we have a lot of fun. We do not have a lot of height this year, but we are really fast and have pretty good ball control and defense so I think we will be alright." See there are many factors that contribute to the success of a team and Emily does a great job explaining just that. I can tell that the volleyball team is very well coordinated because they work so well together. 
Not to mention that the player of the match was Serena Navarro, player number 6. I had a chance to interview her and asked what she did to help her team succeed in this match against Centennial.  Serena states, "I just had positive energy and put consistent effort into everything I am doing." 
Overall, this is a very exciting achievement for the volleyball team. Everyone at Verrado high school should be extremely proud of these girls and this win leads them closer and closer to the playoffs. These girls have worked very hard to be where they are at today and with teamwork they are able to strive to victory. We want to wish these girls the best of luck as this is only the beginning for them. Be thrilled for this much more success that they have in store.