The Frozen Jello Grapes Trend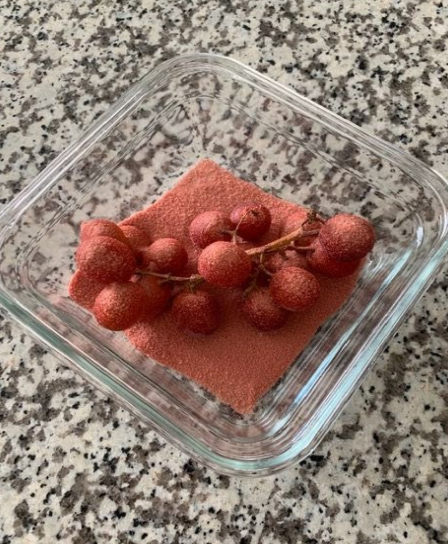 The Frozen Jello grapes trend has been going around TikTok for quite some time. It started to get popular in early June of 2021. The user that shared the video on Tiktok is HoneyBobabear.  She described the grapes as rainbow grapes. The video got more than 1.4 million likes on TikTok. The Frozen Jello grapes are jello powder poured onto grapes and left in the freezer for an hour or two. While in the freezer the grapes will soak up the water from when washed, grasping onto the flavor and color of the Jello powder.
The grapes taste very sweet and refreshing, the frozenness of the grapes helps cool you down when being in the hot sun, they would be very nice as a snack. By pouring the powder on the grapes, it will get more flavor if you don't put in a lot of water. The jello powder will get stuck in the container you put it in. Overall, I would recommend trying the frozen jello grapes. The best part is that you can use any flavor of jello you want!