Returning Back To School: The Concerns of Students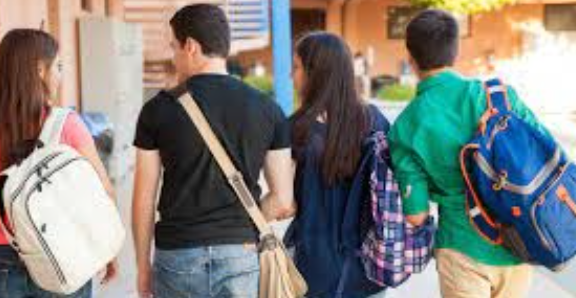 All students are filled with numerous emotions upon their return to school. Seeing people you haven't seen since two school years ago, returning back to a classroom, using actual textbooks, sitting with your friends in the cafeteria. The emotions and thoughts are overwhelming, both positively and negatively. 
After speaking with several students, I've got to hear so many views on the return back to school. One student shared with me their concerns about this school year in particular, and to my surprise, their answer was a bit different from the rest. With the new school year in session, they feel as if Verrado may not be taking our Covid situation seriously enough. They further detail the fact that we already have had a few cases of Covid within our school. They then ask the question, why aren't masks being enforced? 
A group of students also disclosed to me that they feel as if schoolwork and classes were just thrown at them. This school year looks very different from what we remember pre-Covid, how are we supposed to quickly adjust after finally getting comfortable with online classes? One student states, "I don't expect to have like my handheld and stuff but having homework already piled on me in the first week is kind of sucky." 
Though many students seem a bit frustrated by the oncoming school year, there were a few who were very enthusiastic. Some close friends of mine explained how coming back to school was a great thing for them. Being at home all day was extremely stressful, and online work wasn't very helpful. 
Coming back to school was not easy after the recent events that have happened to our world. How will this school year play out? We do not know, however, we do know that at this moment our responsibility is to receive our education. Please remain healthy and safe, and carry on with your learning.